Currently, there are about 250 Roundup lawsuits filed against manufacturer Monsanto that are pending in the Northern District of California, where all federally-filed cases have been consolidated. U.S. District Court Judge Vince Chhabria was assigned to oversee the Roundup Multi-District Litigation ("Roundup MDL"). Judge Chhabria recently invited state court judges who are presiding over Roundup lawsuits to participate in future hearings that will address the admissibility of expert witness testimony in the Roundup litigation.
Plaintiffs who have filed Roundup lawsuits claim that after prolonged exposure to the product and its main herbicide, glyphosate, they developed non-Hodgkin's lymphoma or other similar types of cancer. In 2015, the International Agency for Research on Cancer (IARC) determined that glyphosate was a "probable human carcinogen."
Federal Roundup Judge Invites State Judges to Weigh in on Expert Testimony
In a Pre-Trial Order filed September 20, 2017, Judge Chhabria notified all judges presiding over parallel Roundup litigation in state courts around the country to participate in hearings scheduled for the week of December 11, 2017. State court judges were instructed to contact Judge Chhabria if they were interested in participating.
Discovery in the Roundup MDL closed at the end of September. Monsanto is expected to file a motion for summary judgment on the cases, which the plaintiffs will oppose. Monsanto is also expected to challenge witnesses proposed by the plaintiffs. All related motions, challenges, oppositions, and cross motions are to be submitted by the beginning of November. During the December hearings, the parties will be presenting arguments for or against the admission of certain expert witness testimony.
Monsanto Involved in Editing "Independent" Glyphosate Review
In August 2017, as part of the ongoing Roundup litigation, lawyers gained access to dozens of internal Monsanto emails. Some of these contained evidence that Monsanto worked with an independent firm to publish what was supposed to be an independent review of the herbicide's health effects in a scientific journal. The review was intended to cast doubt on the IARC's conclusion that glyphosate was a probably human carcinogen.
According to the journal article, "[t]he International Agency for Research on Cancer (IARC) published a monograph in 2015 concluding that glyphosate is 'probably carcinogenic to humans' (Group 2A) based on limited evidence in humans and sufficient evidence in experimental animals." The authors went on to state that four expert panels had conducted a detailed critique of all relevant information pertaining to glyphosate exposure, and that two of the panels critiqued the IARC position.
The review concluded that the "overall weight of evidence" supported the conclusion that glyphosate "does not pose a genotoxic hazard and therefore, should not be considered support for the classification of glyphosate as a genotoxic carcinogen." They added that the data "does not support a causal relationship between glyphosate exposure and non-Hodgkin's lymphoma."
The Monsanto emails revealed, however, that its employees were involved in reviewing, organizing, and editing drafts of the review. Upon hearing the evidence, the journal's publisher opened an investigation into the matter.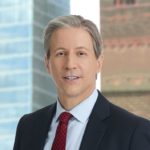 Exclusively focused on representing plaintiffs, especially in mass tort litigation, Eric Chaffin prides himself on providing unsurpassed professional legal services in pursuit of the specific goals of his clients and their families. Both his work and his cases have been featured in the national press, including on ABC's Good Morning America.