The European Union planned to vote this year on extending the approval license for Roundup. That vote was initially delayed because of an ongoing debate about the safety of glyphosate, the main herbicide in Roundup.
European officials met in Brussels in early October to discuss their concerns, but decided to hold off on voting at that time. In late October, the European Parliament called for glyphosate to be banned completely by 2022. The resolution is not binding, but it left the European Commission to reevaluate whether to renew the product's license at all.
In early November, EU countries voted on a European Commission proposal for a five-year license extension, but failed to approve or reject it. According to Reuters, 14 countries voted in favor, 9 against, and 5 abstained—which left the Commission without a "qualified majority." The Commission plans to resubmit the proposal before the current glyphosate authorization expires on December 15, 2017.
Meanwhile, a consolidated Roundup litigation is proceeding in the Northern District of California, with plaintiffs claiming to have developed non-Hodgkin's lymphoma (NHL) after using Roundup.
Debate About Safety of Glyphosate Ongoing
At the core of the debate are different statements made by organizations tasked with determining the safety of pesticide ingredients. In March 2015, the International Agency for Research on Cancer (IARC) stated that glyphosate was "probably carcinogenic to humans." But several months later, in November 2015, the European Food Safety Authority (EFSA) contradicted those findings, stating that glyphosate was unlikely to be carcinogenic.
Then a report from U.K. news outlet The Guardian revealed the EFSA, in making its conclusions, relied on a report that included analyses copied and pasted from a Monsanto study.  Monsanto is the company that manufactures Roundup.  Documents unsealed in the Roundup litigation called the "Monsanto papers" also suggested the company ghostwrote and significantly edited scientific reviews of the herbicide which were supposed to have been "independent" reviews.
The Greens European Free Alliance (EFA), a political party in the E.U., revealed in September 2017 that Monsanto had been banned from interacting with members of Parliament after company representatives failed to show up at a meeting concerning the safety of the product.
Manufacturer Monsanto maintains that the herbicide is safe, and that statements saying otherwise are based on insufficient data.
U.S. Roundup Litigation Moving Forward
On July 7, 2017, the California state Office of Environmental Health Hazard Assessment (OEHHA) named glyphosate as a chemical that can cause cancer. Plaintiffs who have filed lawsuits against Monsanto point to studies that have found a link between the product and cancer. They also allege that other ingredients in the product, including some surfactants, contribute to the product's overall toxicity.
On October 6, 2017, Monsanto filed a summary judgment motion in the California MDL. The Defendant claims that the plaintiffs are unable to provide reliable evidence to support their assertions that glyphosate causes cancer. In opposing the motion, the plaintiffs have presented extensive evidence that shows a causal link between glyphosate and cancer. According to plaintiffs, numerous individual, peer-reviewed studies, showing a statistically significant elevated risk, are confirmed in peer-reviewed meta-analyses.  And the IARC's conclusion is well founded based on reliable science.  Notably, IARC considered around 1,000 published studies in its evaluation of glyphosate. They also cite the Monsanto Papers to show that the company influenced the Environmental Protection Agency's (EPA) conclusion about glyphosate.
A hearing on the Defendant's motion is scheduled for December 11, 2017. Meanwhile, as the EU reconsiders its proposal, France is pushing for a shorter three-year renewal of the license to use glyphosate. If there is no majority vote on the license renewal by the end of 2017, the Commission will have to make a decision, in which it could adopt its own proposal without the backing of the European governments.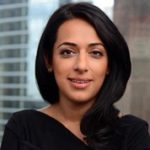 Exclusively focused on representing plaintiffs—especially in mass tort litigation—Roopal Luhana prides herself on providing unsurpassed professional legal services in pursuit of the specific goals of her clients and their families. While she handles complex cases nationwide on behalf of consumers, Ms. Luhana resides with her family in Brooklyn, New York.