With the U.S. Environmental Protection Agency (EPA) releasing its new PFAS strategic roadmap, U.S. manufacturers will soon be required to provide much more information to the agency about the so-called "forever chemicals" they're producing.
Per- and polyfluoroalkyl substances (PFAS) are widely used, long-lasting chemicals that break down very slowly over time. They can negatively affect the environment and have been found to contaminate drinking water in certain communities. To protect human health, the EPA is taking new steps to limit contamination and hold polluters accountable.
EPA Proposes Three New Rules Regarding PFAS
Before releasing this new roadmap, the EPA proposed new reporting rules for manufacturers. On June 10, 2021, it announced "three important actions" to help protect communities from PFAS pollution.
Require Reporting on PFAS Manufactured in the U.S.
The EPA plans to collect data from manufacturers with the goal of better understanding and ultimately reducing potential risks caused by these chemicals. The rule would require manufacturers, including importers, of PFAS in any year since 2011 to report information related to chemical identity, categories of use, volumes manufactured and processed, byproducts, environmental and health effects, worker exposure, and disposal.
Withdraw Compliance Guide on PFAS SNUR
The EPA withdrew a compliance guide that weakened the July 2020 Significant New Use Rules (SNUR), which, among other things, "prohibits companies from important certain long-chain PFAS as part of a 'surface coating' on articles without prior EPA review and approval." Examples of products that could contain these PFAS include automotive parts, carpets, furniture, and electronic components.
With the compliance guide removed, articles containing certain long-chain PFAS as a surface coating can no longer be imported into the U.S. without EPA review.
Implementing NDAA (National Defense Authorization Act) Requirements to Report PFAS to TRI (Toxic Release Inventory)
The EPA has taken the next step to implement an important PFAS requirement of the NDAA. For TRI reporting year 2021, the NDAA automatically added three PFAS to the TRI list.
EPA Needs More Data on PFAS
Dr. Michal Illana Freedhoff, assistant administrator of the EPA's Office on Chemical Safety and Pollution Prevention, noted during testimony presented on October 27, 2021, to the U.S. House Committee on Energy and Commerce, that the EPA plans to issue the first PFAS testing orders to manufacturers later this year:
"One of the biggest challenges we face is that most of the hundreds of PFAS that are in commerce have limited or no toxicity data, which means we can't write a drinking water standard or set a clean-up level because we can't characterize the health effects of these substances."
The EPA hopes that by collecting more data from manufacturers, the gaps in data and understanding will shrink. The agency also plans to set enforceable drinking water limits on PFAS soon.
PFAS Issues In Court
PFAS were present in DuPont's Teflon non-stick cookware for years, and DuPont ended up paying millions of dollars to resolve PFAS lawsuits filed against them.
Currently, hundreds of plaintiffs are seeking compensation for injuries sustained after firefighting foams contaminated drinking water with PFAS in areas around military bases.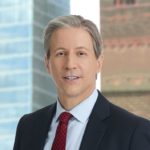 Exclusively focused on representing plaintiffs, especially in mass tort litigation, Eric Chaffin prides himself on providing unsurpassed professional legal services in pursuit of the specific goals of his clients and their families. Both his work and his cases have been featured in the national press, including on ABC's Good Morning America.