A Texas woman recently filed a new Exactech knee lawsuit in the U.S. District Court for the Southern District of Texas. She claims that after being implanted with the device, she suffered from serious injuries.
Exactech initiated a recall of its knee and ankle joint implants in February 2022, because of problems with the plastic insert that goes between the metal components in these implants. The plaintiff's implant included one of these defective inserts.
After Exactech Knee Replacement Surgery, Plaintiff Suffers Infection
According to her complaint, the plaintiff was implanted with the Optetrak Logic Total Knee Arthroplasty System on July 18, 2017, at the Valley Baptist Medical Center in Harlingen, Cameron County, Texas.
Just nine days later, on July 27, 2017, she was admitted again to the hospital with a severe infection in the left knee replacement. On July 31, 2017, she went through another surgical procedure for the debridement of her left knee and removal of the Optetrak Logic PSC Tibial Insert. This is one of the inserts that were part of the later Exactech recall.
After removing that insert, the plaintiff's treating surgeon replaced it with an antibiotic spacer to help treat the infection. She remained in the hospital until August 7, 2017, at which time she had to go through yet another surgery. This time, her left knee was again debrided and the surgeon replaced the antibiotic spacer with another plastic insert.
Unfortunately, as the doctor was unaware at that time of any problems with the insert, the plaintiff was implanted with another Optetrak Logic PSC Tibial Insert. The plaintiff is now worried that this insert will fail as well.
To this day, she suffers from pain, limited motion, and audible noises from her knee replacement device.
Plastic Inserts Must Be Protected During Storage
In many knee replacement devices, the metal components going into the thighbone and shin bone are separated by a plastic insert made of polyethylene. These inserts serve as cushions or shock absorbers between the metal components. They replace the natural cartilage that has been destroyed due to wear and tear or arthritis.
In the Exactech knee replacement, the tibial tray—the part that goes on top of the shinbone—is an insert made of polyethylene. Though these types of inserts are common, there are some concerns about their use. If they're exposed to oxygen during storage, for instance, they may degrade or wear prematurely.
When exposed to oxygen, the materials in the insert react, much like the enzymes in an apple react when exposed to the air. The apple turns brown, indicating oxidation has taken place. The same type of degradation can occur if the polyethylene insert is exposed to air before being implanted in the patient. Thus, airtight packaging is crucial.
Typically, manufacturers use multiple-layered, oxygen-resistant vacuum-sealed bags for storing these inserts. Exactech boasted that its joint replacement systems were high quality and reliable, even while placing its inserts into non-conforming bags.
Exactech Joint Devices Failed at High Rates
The plaintiff notes in her complaint that as early as 2012, Exactech was aware that its systems were failing at a higher rate than other similar systems. Reports in the Manufacturer and User Facility Device Experience (MAUDE) database that year indicated instances of revision due to "loose tibial component," "aseptic loosening," "pain and visible loosening," "polyethylene deformation," and more.
Additional reports came in over the years, and in 2020, the Australian National Joint Replacement Registry found that the revision rate for systems using an Optetrak tibial plastic insert with an Optetrak-CR femoral (thighbone) component was 8.5 percent at ten years—far exceeding international guidelines. When the insert was used with an Optetrak-CR femoral component, it was 10.2 percent.
Despite these reports, Exactech failed to take meaningful action until August 2021, when it alerted doctors to a potential problem with some of its plastic inserts. It wasn't until February 2022 that it expanded that recall to include all polyethylene inserts because they were all packaged in out-of-specification vacuum bags that lacked a second barrier layer. The use of these bags increased the risk of oxidation, which could increase the risk of premature implant failure.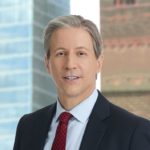 Exclusively focused on representing plaintiffs, especially in mass tort litigation, Eric Chaffin prides himself on providing unsurpassed professional legal services in pursuit of the specific goals of his clients and their families. Both his work and his cases have been featured in the national press, including on ABC's Good Morning America.