A Tennessee man who suffers from Parkinson's disease recently filed a new paraquat lawsuit in the U.S. District Court for the Southern District of Illinois. He seeks to hold manufacturers Syngenta and Chevron liable for his injuries.
Plaintiff Blames Manufacturers for Failing to Warn About Paraquat Dangers
According to his complaint, the plaintiff worked as a paraquat mixer and sprayer during his farming activities between 1978 to 1983. During that time, he was repeatedly exposed to and inhaled, ingested, or absorbed paraquat in the state of Georgia.
He was never warned that his exposure could lead to Parkinson's disease or increase his risk of the disease. But in 1987, he began suffering from symptoms. He was diagnosed with it in January 2021.
Applicators May Be Repeatedly Exposed to Paraquat
Since 1964, paraquat had been used in the U.S to kill broadleaf weeds and grasses before the planting or emergence of more than 100 field, fruit, vegetable, and plantation crops, as well as to control weeds in orchards and desiccate (dry) plants before harvest.
Manufacturers sell it in the form of a liquid concentrate designed to be diluted with water before or after loading it into a sprayer. Applicators use a knapsack sprayer, hand-held sprayer, aircraft (i.e., crop duster), truck with an attached pressurized tank, or tractor-drawn pressurized tank to apply it to crops.
Paraquat manufacturers typically formulate their solutions with one or more surfactants to increase the ability of the herbicide to stay in contact with the leaf, penetrate the leaf's waxy surface, and enter the plant cells. These same surfactants can increase the risk of exposure for humans.
During mixing, for example, users may be exposed as a result of spills, splashes, and leaks, and because of spray drift—the movement of the herbicide spray droplets (usually by wind) from the target area to an area where the herbicide was not intended to be.
The plaintiff states that because of these factors, manufacturers knew or should have known that paraquat could enter the human body via respiration into the lungs, as well as via ingestion into the digestive tract or via contact with the skin.
Studies Link Paraquat Exposure to Parkinson's Disease
The same toxic properties that make paraquat a successful herbicide also make it toxic to human cells, particularly to dopaminergic neurons.
Dopamine is a neurotransmitter that is critical to the brain's control of motor function, among other things. When too many dopaminergic neurons die, they are not replaced. When enough of them die, dopamine production falls below the level the brain requires for normal function—resulting in symptoms of Parkinson's disease.
In animal studies, scientists have found that exposure to paraquat results in the degeneration and death of dopaminergic neurons. In a 2002 animal study, for instance, researchers found that paraquat injections killed dopaminergic neurons in the brain—the same neurons that are damaged in PD.
Human studies have also found an association between paraquat exposure and Parkinson's disease. In 2018, researchers found that low-level exposure to pesticides like paraquat and maneb disrupted cells in a way that mimicked the effects of mutations known to cause PD.
In 2019, researchers conducted a systematic review of the literature and found that PD occurrence was 25 percent higher in participants exposed to paraquat. Results from a subgroup analysis also indicated a higher PD frequency in those who were exposed to the herbicide for longer periods.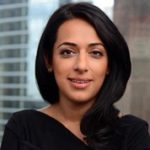 Exclusively focused on representing plaintiffs—especially in mass tort litigation—Roopal Luhana prides herself on providing unsurpassed professional legal services in pursuit of the specific goals of her clients and their families. While she handles complex cases nationwide on behalf of consumers, Ms. Luhana resides with her family in Brooklyn, New York.