November is National Alzheimer's Disease Awareness Month and in an effort to fight this disease, Chaffin Luhana LLP team members, Eric Chaffin and Eric Rudel collaborated with Jeffrey J. Rokisky, an established elder law and estate planning attorney, to provide the legal guide below to help families plan when a loved one suffers from Alzheimer's.
Alzheimer's and dementia-related disorders can force families of patients to face difficult decisions related to long-term nursing home care.  If not managed properly, assets the patient has accumulated can prevent them from using government benefits in place to help offset the cost of care, such as Medicare and Medicaid.
Married Couples and Asset Protection
Married Alzheimer's patients face a particular issue when paying for their care.  In order to qualify, the joint assets of the married couple must be below a certain threshold, which affects the community spouse's (the spouse of the Alzheimer's patient) assets as well.
One of the most effective tools to protect the assets of married couples is a Medicaid Qualifying Annuity.  Typically, when a person enters a nursing home, their assets need to be depleted to a certain monetary level in order to qualify for Medicaid (in Ohio and West Virginia the amount is $2,000).  The community spouse can generally retain half of the assets, but not more than $120,000 in total money.  Such rules can have a devastating effect on the savings of a married couple.
However, through the use of a Medicaid Qualifying Annuity, a married couple can protect all of their assets when one spouse enters a nursing home.  In 2005, Congress passed the Deficit Reduction Act ("DRA"), which established a new set of regulations on asset protection products available to aging couples.
In order for an annuity to be DRA Compliant, it must:
be irrevocable and non-assignable;
be actuarially sound;
provide for payments in equal amounts with no deferral and no balloon payments; and
it must name the Medicaid program as the primary beneficiary to the extent that medical assistance benefits were provided to the Alzheimer's patient spouse (certain exceptions apply).
For example, if a married couple has $250,000 in assets, the husband, an Alzheimer's patient in a nursing home, is deemed to be an owner of half of these assets, or $125,000.  His share of the assets have to be spent down to below $2,000 before he can receive nursing home care Medicaid benefits.  As mentioned earlier, there is a cap on the amount his wife can keep so to the extent her share of the assets exceeds $120,000, she is also required to spend down those assets.  Thus, the couple must deplete $130,000 in assets to receive benefits.  To avoid this depletion for long-term care expenses, the couple can purchase a Medicaid qualifying annuity for the benefit of the wife.  The result of doing so is the husband immediately becomes eligible for benefits, making this an effective tool for asset protection.
It is important to note that the annuity can be purchased once the Alzheimer's patient spouse has already entered the nursing home.  Also, each state's rules differ on the treatment of Medicaid qualifying annuities, so it is essential to consult a qualified elder law attorney who practices in the particular jurisdiction.
Alzheimer's Doesn't Just Impact The Elderly
While it is uncomfortable to think about, Alzheimer's and dementia do not only affect the very elderly, it can also manifest in younger people as well.  Also, life can bring unexpected twists and turns, and it is never too early to plan for the eventuality of one's death or incapacitation, to ensure that loved ones are provided for and have a smooth estate process.  So, whatever a person's age, taking care of estate planning is essential for peace of mind and a prudent step to take.
Estate Planning
Estate plans come in all shapes and sizes and are customizable to anyone's particular situation.  There is no minimum age or asset level that an individual needs to reach before they begin estate planning, and an elder law attorney consultation is the way to begin.  The sooner the consultation happens, the more options are open for the client, taking into consideration: avoidance of probate; tax issues; long-term care expenses; guardianship concerns; healthcare directives; property concerns; and asset distribution.  Some tools elder law attorneys use to accomplish those goals are: financial and medical power of attorney documents; living wills; a will and/or some form of trust (revocable, irrevocable, special needs, etc.); and partnership/LLCs.  Also it is important to have the correct beneficiaries listed on those documents.
The long and short of it is preparation and knowledge of the legal tools can help save Alzheimer's patients' hard earned money for the right people, instead of forfeiting it to the government.  The conversations can be frightening and difficult, but having an elder law attorney on the case will provide peace of mind and long-term financial success in the event of an Alzheimer's diagnosis.
Disclaimer: Nothing in this article should be considered as legal advice or as forming an attorney-client relationship. The laws in every state are different. You should consult with an experienced elder law attorney in your area for legal advice, and this article is intended to simply highlight some of the issues that may arise for you and your family.
This guest article was written by Jeffrey J. Rokisky of Rokisky, Wilharm, Blair & Rokisky PLLC, an elder law and estate planning law firm in Weirton, West Virginia. The firm has established themselves as leaders throughout the Ohio Valley and also host a television show titled "Senior Living Today" which can be viewed every other Sunday at 11:00am on WTOV9.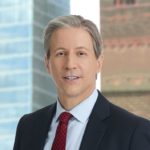 Exclusively focused on representing plaintiffs, especially in mass tort litigation, Eric Chaffin prides himself on providing unsurpassed professional legal services in pursuit of the specific goals of his clients and their families. Both his work and his cases have been featured in the national press, including on ABC's Good Morning America.