Previous research has indicated that JUUL e-cigarettes, which are popular among teenagers, deliver substantially more nicotine than other types of e-cigarettes.  According to a study published in Tobacco Regulatory Science in January 2020, subjects exposed to aerosol from JUUL had 5-8 times more nicotine in their blood than those exposed to other tobacco products, including traditional cigarettes.
Now, there is new evidence that young people using products like JUUL may be at risk for seizures, potentially because of high levels of nicotine.  In April 2019, the Food and Drug Administration (FDA) issued a statement warning that some people using e-cigarettes experienced seizures, with most reports involving young users.  In addition, a new report published in Neurology and Clinical Neuroscience follows two adolescent patients who suffered seizures immediately after vaping high-concentration nicotine e-cigarettes.
Teens Suffer Seizures After Single Use of High-Nicotine E-cigarettes
The patients described in the case study were treated at UCLA Medical Center and Children's Hospital of Orange County.  Neither had any previous risk factors for seizures, and their neurological exams were normal.
One of the patients was a 17-year-old girl who had been vaping regularly but then suffered a seizure after taking a "full hit" from a SMOK Novo e-cigarette.  A full hit describes a single inhale with maximum vapor production, in which the user draws the vapor deeply into the lungs.  The patient experienced a second seizure three months later after using the SMOK Nord e-cigarette.
The second patient was also 17 years old and had a history of regular vaping.  He suffered a seizure after inhaling from a Puff Bar e-cigarette.
What's in E-cigarettes That Could Cause Seizures?
According to the FDA, between 2010 and 2019, there were a total of 35 cases of seizures related to e-cigarette use reported to poison control centers around the country.  The agency warned healthcare providers that seizures could be associated with e-cigarette use.
In August, the FDA released another statement indicating it was continuing its investigation to determine any relationship between the use of e-cigarettes and seizures.  At that point, the agency had received 127 reports of seizure or other neurological symptoms related to e-cigarettes.
In January 2020, the Journal of Adolescent Health published an editorial on vaping and seizures in youth, noting that nicotine was most likely responsible for the increase in seizures.  Seizures have been reported in adults who were poisoned with nicotine and in young children who accidentally consumed liquid nicotine, including nicotine-containing e-liquids.  Youths who had seizures immediately after vaping may have suffered from nicotine poisoning.
The researchers noted, however, that in some cases, there was a significant lag time between the vaping and the seizures.  They discussed a few potential alternative explanations for the seizures, including, for example, whether the individual had a known seizure disorder.  The scientists concluded that so far, we don't know enough about this issue, and more studies are needed to determine the risks of seizures potentially associated with e-cigarettes.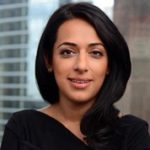 Exclusively focused on representing plaintiffs—especially in mass tort litigation—Roopal Luhana prides herself on providing unsurpassed professional legal services in pursuit of the specific goals of her clients and their families. While she handles complex cases nationwide on behalf of consumers, Ms. Luhana resides with her family in Brooklyn, New York.