On October 5, 2017, a New Mexico woman filed a Covidien hernia mesh lawsuit in the District of New Mexico. She claims that after she was implanted with the mesh, she experienced serious injuries that required additional hospitalization. She seeks in excess of $75,000 in damages.
Plaintiff Implanted with Mesh; Suffers Infection and Fluid Accumulation
According to her complaint, the plaintiff underwent a surgical repair of her hernia in October 2010. The doctor used a 20-cm circular Parietex mesh product that was designed to help shore up and support distended tissues, muscles and organs. The product was supposed to incorporate into the body where it would become a permanent implant.
In October 2014, the plaintiff ended up back in the hospital. Doctors had conducted a CT scan of her abdomen and pelvis and found a large fluid collection associated with the majority of the mesh. There was a sinus tracking from an area that had reopened in her l incision. Based on these findings, doctors scheduled her for corrective surgery.
The complaint states that surgeons removed an infected and disintegrated Parietex Mesh from the plaintiff's abdomen. The plaintiff states that she suffered serious injuries because of the allegedly defective mesh, including abdominal pain, infection, trauma to the abdomen, and severe emotional distress.
She blames these and other complications on the design of the mesh, stating that "the composition of the mesh itself caused and exacerbated infection since the materials used to construct the mesh were not chemically compatible" with her bodily tissues.
Parietex Mesh Product Linked with Reports of Complications
Parietex mesh is designed and manufactured by Covidien, a subsidiary of Medtronic. The company applied for FDA-approval of the product through the fast-track 510(k) process, which does not require clinical trials to prove the product's safety and efficacy. Instead, manufacturers only have to prove that the product is substantially similar to others already in use on the market.
The first Parietex mesh product was made of heavyweight polyester, but the company updated the design in 2009, releasing a monofilament polyester mesh, which is made from lighter-weight polyester. According to their submission to the FDA, the product "is made out of a non-absorbable bi-dimensional monofilament polyester knitting and is available in rectangular shape." The product is designed to be used for a ventral hernia (abdominal) repair.
Despite the new design, this mesh product has been linked to many reports of problems when implanted in patients. While other similar products have a sealed, smooth edge, the Parietex mesh has an unsealed edge, which can increase the risk of bowel perforation, fraying, and unraveling. These changes, when they occur in the surgical site, can lead to inflammation and fluid buildup, and the tiny fibers of the mesh can break off and migrate to other areas of the body, where they may cause similar problems.
The plaintiff  alleges in her complaint that the mesh has been linked to reports of erosion, infection, scar tissue, inflammation, and pain, and that patients have been "forced to undergo extensive medical treatment including, but not limited to, operations to locate and remove mesh."
She adds that she has incurred substantial medical bills and has lost earning capacity and quality of life because of the Parietex mesh. She brings counts of negligence, defective design and manufacture, failure to warn, and breach of warranties, and seeks compensatory and punitive damages.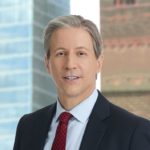 Exclusively focused on representing plaintiffs, especially in mass tort litigation, Eric Chaffin prides himself on providing unsurpassed professional legal services in pursuit of the specific goals of his clients and their families. Both his work and his cases have been featured in the national press, including on ABC's Good Morning America.