As the number of lawsuits filed against paraquat manufacturers continues to climb, a new study reports that trends in mortality from the disease have increased in the U.S.
Parkinson's disease (PD) is a neurodegenerative disorder that affects dopamine-producing (dopaminergic) neurons in the brain, causing symptoms like tremors, gait and balance problems, slowed movements, and limb rigidity.
Study Finds Death from Parkinson's Disease Increasing in the U.S.
For the study, scientists used data from the National Vital Statistics System, a nationwide, population-based, death registry, to determine national trends in PD mortality. Their analysis focused on nearly 500,000 deaths due to PD that occurred between 1999 and 2019.
The results showed that mortality from PD increased from 5.4 per 100,000 in 1999 to 8.8 per 100,000 in 2019, with an average annual percent change of 2.4 percent. The increase was significant across all age groups, both sexes, various racial/ethnic groups, and different urban-rural classifications.
The scientists concluded that from 1999 to 2019, "the mortality from PD in the United States has increased significantly … A comprehensive evaluation of long-term trends in PD mortality is important for health care priority setting."
Studies Have Been Suggesting a Parkinson's Pandemic for Years
The idea that PD is increasing is not a new one. Back in June 2016, Mayo Clinic researchers discovered that the incidence of the disease had increased significantly between 1976 to 2006. Reporting their results in a study published in the scientific journal JAMA Neurology, researchers found that the effects were most prominent in men 70 years and older. Yet men of all ages had a 24 percent higher risk of developing the disease for every 10 calendar years.
"We have reasons to believe that this is a real trend," said Rodolfo Savica, M.D., Ph.D., lead author, and neurologist at Mayo Clinic. "The trend is probably not caused merely by changes in people's awareness or changes in medical practice over time. We have evidence to suggest that there has been a genuine increase in the risk of Parkinson's disease."
Then in 2018, another study was published in the Journal of Parkinson's Disease entitled, "The Emerging Evidence of the Parkinson Pandemic." The scientists noted that neurological disorders like PD "are now the leading source of disability globally," and that the fastest-growing neurological disorder in the world was PD. From 1990 to 2015, the scientists reported, the number of people with the disease doubled to over 6 million. That number was projected to double again to over 12 million by 2040.
"For most of human history," the scientists wrote, "Parkinson's has been a rare disorder. However, demography and the by-products of industrialization have now created a Parkinson pandemic that will require heightened activism, focused planning, and novel approaches."
Plaintiffs Filing Paraquat Lawsuits Claim Connection to PD
As to why cases are increasing, there are many possible reasons. Scientists have pointed to the increased use of pesticides as one factor, though the increasing aging population and genetics are others.
The American Parkinson Disease Association, for instance, notes that in addition to genetic factors, certain environmental factors—such as significant exposure to pesticides or certain heavy metals—can increase the risk of the disease. They add that environmental factors could be even more dangerous in those with a genetic susceptibility to the disease.
Plaintiffs filing lawsuits against the makers of the herbicide paraquat point to several studies that have linked paraquat exposure to an increased risk of PD. In a 2019 review, for instance, scientists found results from nine case-control studies indicated that PD occurrence was 25 percent higher in participants exposed to paraquat.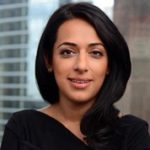 Exclusively focused on representing plaintiffs—especially in mass tort litigation—Roopal Luhana prides herself on providing unsurpassed professional legal services in pursuit of the specific goals of her clients and their families. While she handles complex cases nationwide on behalf of consumers, Ms. Luhana resides with her family in Brooklyn, New York.