A Minnesota man recently filed a new EzriCare Artificial Tears lawsuit in the U.S. District Court for the District of New Jersey. He claims that after he used the product, he suffered from serious and potentially permanent injuries. He seeks compensatory and punitive damages.
Plaintiff Uses EzriCare, Winds Up with an Eye Infection
According to his complaint, the plaintiff purchased two bottles of EzriCare Artificial Tears online via Amazon.com in November 2022. Then on February 9, 2023, after he had used the products for about 45 days, he noticed redness, swelling, and discharge from his eyes. He went to the emergency room that day and was diagnosed with a bacterial infection. He was given antibiotics to treat it.
On February 10, 2023, the plaintiff went to see his eye doctor. The doctor noted his symptoms, which included watery eyes, a tingling sensation, and "some goopiness." The doctor also noted that the plaintiff had used EzriCare because his eyes would be dry at night due to his line of work. The patient's bottles of EzriCare matched "the lot number of the current recall…," the doctor wrote.
Manufacturer Global Health had not yet officially recalled the products at that time—they would later do so on February 24, 2023. But on February 2, 2023, the U.S. Food and Drug Administration (FDA) and the Centers for Disease Control and Prevention (CDC) both warned consumers to immediately stop using EzriCare and Delsam Pharma Artificial Tears. Both organizations noted a possible connection to a serious, antibiotic-resistant bacterial infection outbreak.
The plaintiff asserts in his complaint that as a result of his use of EzriCare eye drops and the subsequent eye infection, he now suffers from injuries to his eyes and vision that may be permanent.
Outbreak of Dangerous Antibiotic-Resistant Bacteria Linked to EzriCare
Though EzriCare is not the manufacturer of these eye drops, the company does package, label, advertise, market, and sell them to U.S. consumers. It started doing so in November 2020.
The product is "preservative free," which means it contains no chemicals to prevent the growth of bacteria. It's also contained in a "multi-use" bottle meant to be re-used. However, because the product and the container are preservative-free, that creates the perfect atmosphere for bacterial growth.
The outbreak of antibiotic-resistant infections related to EzriCare was first detected by the CDC in May 2022. It's now been detected in 16 states. The CDC isolated the specific strain of Pseudomonas Aeruginosa bacteria, which is incredibly drug-resistant and dangerous. Prior to this outbreak, this particular strain had never been reported in the U.S.
Laboratory testing identified the bacteria in opened EzriCare bottles as well as in other sources, such as sputum or bronchial washes, cornea swabs, urine samples, blood samples, and more. As of the March 14, 2023, CDC update, the infection has been identified in 68 patients. Three people have died and there have been 8 reports of vision loss and 4 reports of enucleation (removal of the eyeball).
Now, all EzriCare and Delsam Pharma Artificial Tears products as well as Delsam Pharma eye ointment have been recalled due to concerns of bacterial contamination. The plaintiff claims that the defendants failed to properly test the products or to warn the plaintiffs of the potential risks.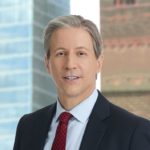 Exclusively focused on representing plaintiffs, especially in mass tort litigation, Eric Chaffin prides himself on providing unsurpassed professional legal services in pursuit of the specific goals of his clients and their families. Both his work and his cases have been featured in the national press, including on ABC's Good Morning America.