In September 2012, The New York Times reported that the federal Agency for Healthcare Research and Quality (AHRQ) had proposed a new system for reporting medical mistakes and unsafe practices. The new system would allow patients and their families to report errors via a website or telephone interview.
The Institute of Medicine's study of preventable medical errors estimated as many as 98,000 people die every year because of such preventable errors, while the Institute for Healthcare Improvement estimates 15 million incidents of medical harm each year. Still, federal officials estimate that many medical mistakes are not reported, and argue that a new system that would make it easier for patients to tell their stories could help improve medical care. Some doctors, however, disagree.
Standard Reporting Systems Not Enough
A study appearing in the journal PLoS One (2012) noted that incident reporting systems (IRS) "are used to identify medical errors in order to learn from mistakes and improve patient safety in hospitals. However, IRS contains only a small fraction of occurring incidences." The study went on to state, "Since incidents that are not recorded in IRS do not lead to remedial and preventative action in response to IRS reports, healthcare centres that have access to different incident detection methods should harness information from all sources to improve patient safety."
Dr. Carolyn M. Clancy, director of the AHRQ, in seeking White House approval for the new reporting system, seeks to remedy this situation. "Currently," she told the Times, "there is no mechanism for consumers to report information about patient safety events. Patient reports could complement and enhance reports from providers and thus produce a more complete and accurate understanding of the prevalence and characteristics" of medical errors.
Researchers from the RAND Corporation and the ECRI Institute would be analyzing the reports, which would take the form of question and answer surveys asking about what happened, whether there was harm, the type of harm, and the contributing factors.
Some Doctors Concerned
Though hospitals seem open to the idea of a new reporting system, some doctors are concerned that it could have negative effects. In a letter to the AHRQ, a group of physician lawmakers noted, "many patients do not have the medical knowledge to accurately determine when an adverse medical event occurs." Because they lack medical knowledge, some doctors assert, patients may mistakenly report a complication that was actually a normal part of recovery.
The American Medical Association (AMA) also sent a letter to the AHRQ, stating they support patient privacy rights "and the need to scrupulously protect sensitive medical information." They go on to state in bold type, "We are extremely concerned that a new, parallel reporting systems for patients being considered by AHRQ might not have these protections, and would not be a covered entity under the Health Insurance Portability and Accountability Act (HIPAA), leaving both patients and subjects of their reports in extremely vulnerable positions." Finally, they added that the AHRQ should form "an expert advisory panel comprising representatives from consumer, hospital, and physician organizations, including the AMA and other patient safety experts, to help design and monitor implementation of the proposed prototype."
Other critics are concerned that the reporting system could have financial consequences for medical organizations, in that Medicare may refuse reimbursement for hospital-acquired conditions, and may prohibit hospitals form charging patients for them, putting hospital revenues at risk.
Still, according to Dr. Makary, a surgeon at Johns Hopkins Hospital, "Medical mistakes kill enough people each week to fill four jumbo jets. But these mistakes go largely unnoticed by the world at large, and the medical community rarely learns from them." Increased transparency in medical error reporting may be the incentive needed to deliver safer care.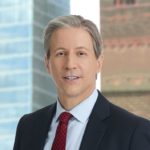 Exclusively focused on representing plaintiffs, especially in mass tort litigation, Eric Chaffin prides himself on providing unsurpassed professional legal services in pursuit of the specific goals of his clients and their families. Both his work and his cases have been featured in the national press, including on ABC's Good Morning America.