In April 2013, Florida lawmakers approved medical malpractice reforms, in essence making it harder for patients to sue doctors and hospitals for medical negligence. Originating from the Judiciary Committee of the Florida Senate, the bill was approved by the House Representatives with a 77-38 margin.
Lawmakers at the time believed the bill would create an environmentally friendly atmosphere in Florida for physicians, potentially reducing malpractice insurance costs and easing healthcare costs in general. The reform is similar to the laws West Virginia passed in 2003. Studies since then, however, do not show the expected outcomes of the reform.
Results of Tort Reform Do Not Reduce Health Care Costs
Proponents of medical malpractice tort reform typically promise voters that new laws will help reduce health care costs. The fear of medical malpractice lawsuits, so the theory goes, pushes doctors to perform more tests than necessary, increasing costs. Reducing the fear of malpractice litigation, therefore, should reduce costs. Early studies, however, indicate this is not the case.
In Texas, tort reform passed in 2003 limited payouts in medical malpractice lawsuits. Researchers from the University of Texas examined Medicare spending in Texas counties between 2002 and 2009 to look at the results of the reform. They saw no reduction in doctor's fees for seniors and disabled patients. In addition, results showed that Medicare payments to doctors rose 1-2 percent faster in Texas than in the rest of the country.
Those advocating tort reform also typically state that reform makes states more friendly for physicians, increasing patient access to the healthcare providers they need. The study found no evidence to support this claim either, noting that physician supply did not improve after reform.
Patients Don't See Benefits
In October 2011, non-profit advocacy group Public Citizen released a report entitled "A Failed Experiment," noting that health care in Texas has worsened in key respects since liability caps were put into effect in 2003.
Malpractice lawsuits have dropped dramatically since the caps were imposed, but patients have failed to see benefits. Medicare spending and private insurance premiums have both risen faster than the national average, while the percentage of Texans who lack health insurance has gone up. The per capita number of primary care physicians has remained flat, while the prevalence of those in non-metropolitan areas has declined.
Another study published in the Journal of Empirical Legal Studies in June 2012 noted similar trends, finding no evidence that tort reforms bent cost curves downward.
Does Not Improve Patient Safety
So far it seems that tort reform does not necessarily level out medical malpractice premiums.  A Medscape Medical News analysis in 2010 found that even in states that have enacted reform, annual premiums vary widely, with premiums in one region being two to three times higher than in other areas.
Looking again at Texas, the analysis reported that since reform was enacted in 2003, malpractice premium rates are uneven, and more than twice as high for general surgeons in Hidalgo County, for example, as they are in Potter County.
These results echoed those of a 2007 study published in Health Affairs, where researchers reported that the size and number of medical malpractice payments are affected by only some tort reforms, and the pattern differs between states with high versus low levels of claims or payments. The researchers noted, "tort reforms' overall impact appears to be extremely limited."
More concerning was the final conclusion of the study, which was that tort reform fails to address the most important thing: patient safety. "None of the tort provisions enacted to date addresses pervasive and troubling issues of patient safety," the authors wrote. "Reducing the number of value of malpractice claims by tightening the rules for compensation through the tort system does nothing to foster quality improvement."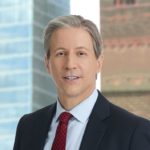 Exclusively focused on representing plaintiffs, especially in mass tort litigation, Eric Chaffin prides himself on providing unsurpassed professional legal services in pursuit of the specific goals of his clients and their families. Both his work and his cases have been featured in the national press, including on ABC's Good Morning America.