According to the Briggs Corporation, about ten percent of all lawsuits involving nursing homes deal with elopements, or wandering, and 70 percent of these involve the death of the resident. A report published in the Annals of Long-term Care: Clinical Care and Aging in 2012 estimated that up to 31 percent of nursing home residents wander at least once.
Nursing homes are required by law to provide adequate supervision to prevent wandering and the related complications and injuries. To prove a case of nursing home elopement, however, attorneys must show that the facility failed to meet the standard of care, and/or that they responded inappropriately when the elopement did occur.
Were There Prior Elopements?
The first step in establishing a case against a facility accused of abuse because of elopement injuries is to see if the resident had a history of wandering, or was at risk for wandering behaviors. The Omnibus Budget Reconciliation Act (OBRA) of 1987, administered by the Centers for Medicare and Medicaid Services (CMS), sets regulations for standard of care that address accident prevention and resident assessments.
Nursing homes, per the OBRA, are required to identify those patients who may be at risk for wandering behaviors, and to develop care plans that will help manage those behaviors and prevent elopement. Not only must the facility perform an initial assessment when the patient first comes in, but should also reassess periodically thereafter.
Risk factors that indicate the patient may try to escape include cognitive impairment, restlessness, agitation, anxiety, exit seeking behaviors, delusions, hallucinations, Alzheimer's disease and other forms of dementia, manic depression, schizophrenia, and prior elopements.
Did They Have a Plan?
Once the patient has been identified as being at risk for wandering, the nursing home is responsible for setting up appropriate interventions and strategies to monitor the patient and reduce the chances that he or she may leave the facility.
Appropriate interventions may include maintaining behavior logs, conducting regular supervision and checks, providing activity programs that discourage wandering tendencies, treating depression and anxiety disorders, and the implementation of alarm systems, both on the facility itself and on the patient, if needed, via electronic ankle or wrist bands.
Did They Respond Appropriately?
Even if the nursing home performed adequate assessments and established proper care, interventions and preventative strategies, they may still be held liable for the patient's injuries if they did not respond appropriately or quickly enough to an actual elopement.
Appropriate responses to an elopement include a timely reaction to the patient's absence; an efficient and complete search; and the proper notification of staff, physicians, family, and the authorities.
A nursing home abuse attorney may also want to check to see that the nursing home had a plan in place for when elopement occurred, and if the staff was properly trained to act on that plan. All direct-care staff members, for instance, should have been aware of which residents were at risk of wandering, and well-trained in the actions needed to prevent and respond to an occurrence.
Other Potential Areas of Liability
Establishing nursing home liability involves mainly these three steps—checking for proper assessment, intervention plans, and proper elopement response—but within these three steps, one may find other areas of negligence. Even if the nursing home had alarm systems in place, for example, they may not have performed regular inspection and maintenance of these systems. At the time of the elopement, they may have been understaffed, or they may have had staff on duty that weren't trained in elopement prevention or response procedures.
Even though an initial assessment was done on the patient, maybe the staff failed to notice changes that indicated deterioration in mental capability that created a new wandering risk. The resident chart could provide data to support this assertion.
As Marie Boltz, Director of Practice Initiatives at The John A. Hartford Foundation Institute for Geriatric Nursing, wrote, "The standards of care are very clear: assess risk, identify and respond to risk, assess related needs, provide care to meet needs while promoting health and safety, and evaluate the plan and revise as needed."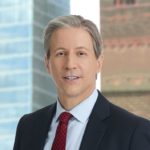 Exclusively focused on representing plaintiffs, especially in mass tort litigation, Eric Chaffin prides himself on providing unsurpassed professional legal services in pursuit of the specific goals of his clients and their families. Both his work and his cases have been featured in the national press, including on ABC's Good Morning America.