In 1999, a report by the Institute of Medicine (IOM) shocked America by stating that at least 44,000 people a year—and as many as 98,000—were dying from preventable errors in hospitals. Using even the lower figure, preventable errors exceeded deaths from motor-vehicle accidents, breast cancer, and AIDS.
Now, a new study published in the Journal of Patient Safety states that the actual number is much higher—as many as 440,000 a year, making preventable errors the third leading cause of death in the United States, just behind heart disease and cancer.
Study Shows Higher-Than-Expected Number of Preventable Events
The old IOM study was based on 1984 data developed from reviews of medical records of patients treated in New York Hospitals. The basis for the estimate is now nearly three decades old. Researchers from Texas decided that it was time for an updated estimate.
After conducting a literature review, scientists identified four limited studies that used new research techniques to flag specific evidence in medical records. These helped point to adverse events that may have harmed a patient. Using a weighted average of the four studies, results showed:
A lower limit of 210,000 deaths per year was associated with preventable harm in hospitals.
Given limitations in the search capability of the tool they were using, and the incompleteness of medical records, researchers estimated the true number of premature deaths associated with preventable errors to be more than 400,000 per year.
Serious harms were 10- to 20-fold more common than lethal harms.
At the conclusion of the article, researchers stated the "epidemic of patient harm in hospitals must be taken more seriously if it is to be curtailed."
It's Time for Action
Most of the time, these patients are not dying from the diseases or injuries that landed them in the hospital in the first place. Instead, they're dying from errors made in the hospital that could have been prevented.
These may include things like medication errors, surgical errors, infections that could have been prevented, and the like. Why do these errors continue to happen? Lead study author John T. James, a toxicologist at NASA's space center in Houston and who runs the advocacy organization Patient Safety America, reports that hospitals struggle with staffing issues, making suitable technology available for patient care, and executing effective handoffs between shifts.
He adds that the U.S. trails behind other developed nations in implementing electronic medical records for its citizens, leaving key information about the patient unavailable to the physician. In fact, a 2011 study noted that the U.S. ranked last among high-income nations on preventable deaths, with a preventable mortality rate almost twice that of France in 2010.
There was a lot of debate after the IOM report, and there will likely be the same after this one. But as the researchers wrote in their study, "it does not matter whether the deaths of 100,000, 200,000, or 400,000 Americans each year are associated with PAEs [preventable adverse events] in hospitals. Any of the estimates demands assertive action on the part of providers, legislators, and people who will one day become patients."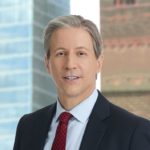 Exclusively focused on representing plaintiffs, especially in mass tort litigation, Eric Chaffin prides himself on providing unsurpassed professional legal services in pursuit of the specific goals of his clients and their families. Both his work and his cases have been featured in the national press, including on ABC's Good Morning America.