When Berks County infant Emma Takacs was taken by her family to the emergency room of Reading Hospital and Medical Center in Reading, Berks County, in December 2007, she was suffering from a 103-degree fever. Her doctor diagnosed her with a middle-ear infection and sent her home with antibiotics. The next morning she was worse, looking pale and acting lethargic. The family rushed her to her pediatrician's office. She was later diagnosed with pneumococcal meningitis, hypoxic brain injury, and hydrocephalus—and died 21 months later of related complications.
In June 2013, a Berks County jury awarded $1.7 million to the family in a medical malpractice lawsuit. According to a recent study published in BMJ Open, missed diagnoses and drug errors are the most common reason patients sue their primary care doctors for medical malpractice. Missed or delayed diagnoses were cited most frequently in malpractice claims, and death was the most frequent patient outcome recorded.
Research Finds Doctor Errors
For the study, researchers from the Royal College of Surgeons in Ireland Medical School in Dublin reviewed 34 published studies of medical malpractice claims. Studies were included if they reported original data pertinent to malpractice claims, were based in primary care, and were published in the English language.
Of the studies reviewed, 15 were based in the U.S., 9 in the U.K., seven in Australia, one in Canada and two in France. Common missed or delayed diagnoses included cancer and myocardial infarction in adults and, as in Emma's case, meningitis in children. Overall, in 43 percent of the errors, two or more clinicians were involved. In 16 percent of the errors, three or more were involved.
The study also illuminated just what mistakes the doctors made in coming to the wrong diagnosis. These included failure to obtain a diagnostic test (or misinterpreting the results), and failure to develop an adequate follow-up plan, obtain a complete history, or do a physical examination.
The second most common reason patients sued was medication errors, representing 5.6–20 percent of all claims.
Recoveries in Medical Malpractice Cases
Families that were paid typically received between $200,000 and $250,000 in the U.S. In the U.K., the payments were higher, often in excess of one million pounds.
In the Takacs case, ten out of the twelve jurors sided with the family's claims that the doctor failed to diagnose the meningitis infection, agreeing that the standard of care required, at minimum, a blood count and urinalysis to rule out the possibility of the disease. The doctor was also found in error for not scheduling a follow-up visit within 24 to 48 hours, instructing the parents instead to bring the child back "as needed."
The family received $860,000 for future lost earnings, and $860,000 for the child's pain and suffering.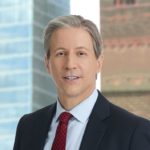 Exclusively focused on representing plaintiffs, especially in mass tort litigation, Eric Chaffin prides himself on providing unsurpassed professional legal services in pursuit of the specific goals of his clients and their families. Both his work and his cases have been featured in the national press, including on ABC's Good Morning America.