According to recent studies, medical malpractice suits have more positive effects than negative, and actually contribute to improved patient safety. Yet, advocates of medical malpractice tort reform have been busy with campaign efforts in key states. As recently as June 2013, the Arkansas State Chamber of Commerce sent out a survey polling members on their thoughts about initiating a constitutional amendment that would make it harder to sue for damages.
Apologies Help Both Parties
A recent report in The New York Times indicates that though many believe that medical malpractice is a barrier to improved safety outcomes, the opposite is actually true: litigation risk seems to be influencing hospitals to be more open and transparent when it comes to medical errors.
The author of the article, Joanna C. Schwartz, surveyed more than 400 people responsible for hospital risk management, claims management, and quality improvement in health care centers around the country, and confirmed that while hospitals used to feel that secrecy and cover-up were the keys to avoiding litigation, they are now changing their approach.
"In recent years, hospitals have become increasingly open with patients," Schwartz says, noting that over 80 percent of the hospitals surveyed had a policy of apologizing to patients when errors occur.
This may not seem so surprising when looking at recent trends. Hospitals seem to be realizing that being more open with injured patients helps decrease the costs of litigation. According to University of Illinois law professor Jennifer Robbennolt, who has conducted a series of studies on legal disputes, apologies can help resolve medical malpractice cases, often reducing financial aspirations and making it possible for the parties to more successfully discuss settlement.
Studies Support Litigation
Other studies indicate that medical malpractice suits help increase patient safety. In 2010, for instance, research done for the RAND Institute for Civil Justice found that patient safety outcomes were strongly correlated with the number of medical malpractice claims. A county that showed a decrease of 10 adverse events in a given year would also see a decrease of 3.7 malpractice claims. A county that showed an increase in 10 adverse safety events, on the other hand, would see an increase of 3.7 malpractice claims.
George J. Annas, J.D., M.P.H., in an article published in the New England Journal of Medicine, also asserted that "judicial recognition of an explicit 'right to safety' for hospital patients, with a correlative duty of hospitals to implement patient-safety measures, can become the primary motivator for the development of systems to improve patient safety." He goes on to explain that hospitals that do not take steps to improve safety should be viewed as negligent and subject to malpractice lawsuits.
New Programs Emerging
The University of Michigan Health System (UMHS), for example, takes proactive steps to avoid litigation. According to a March 2013 bulletin from the university, "the concept of risk management is evolving." UMHS created a new program known as the "Michigan Model" in 2002, which promotes safety through honesty, transparency, and accountability. The new model compensates patients "quickly and fairly" when negligence causes injury, and communicates openly about errors to patients, family, and legal counsel. This represents a "radical departure," as explained by UMHS, to the traditional "deny and defend" paradigm. Focusing on patient safety as the goal rather than litigation avoidance not only improves outcomes for patients, but also helps reduce medical negligence and resulting lawsuits, as well.
As suggested by studies, the UMHS model has resulted in fewer claims, fewer lawsuits, and lower liability costs. According to a 2010 study published in the Annals of Internal Medicine, the rate of new claims at UMHS has decreased from approximately seven per 100,000 patients to fewer than five. The rate of lawsuits has declined from 2.13 suits per 100,000 patients per month to roughly 0.75. The University adds that the new response to adverse events seems to help restore patients' trust in the medical system, rather than undermining it, as is usually the case.
"In terms of patient safety," state the authors of the bulletin, "early and open communication with patients is not simply the right thing to do—it is also the smart thing to do."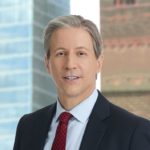 Exclusively focused on representing plaintiffs, especially in mass tort litigation, Eric Chaffin prides himself on providing unsurpassed professional legal services in pursuit of the specific goals of his clients and their families. Both his work and his cases have been featured in the national press, including on ABC's Good Morning America.