After a two-week trial, a Lehigh County jury recently awarded a historically large verdict to Mark Crowell and Sharon Petrosky Crowell. The couple had filed a lawsuit against St. Luke's University Hospital and one of its doctors, claiming the defendants were liable for mistakes made during the delivery of their son, Matthew, which resulted in the child suffering from cerebral palsy.
Affecting body movement, muscle control, coordination, reflexes, posture and balance, cerebral palsy is a lifelong condition caused by damage to the developing brain during pregnancy or the birthing process.
Couple Alleges Doctor Failed to Notice Signs of Fetal Distress
Sharon Petrosky Crowell went to St. Luke's in November 2009 to deliver her baby. According to a report in The Express Times, the child wasn't getting enough oxygen during the birth, but the doctor—Dr. Ronald Kirner—failed to notice the signs of distress.
Matthew later became stuck in the birth canal, allegedly due to his large size, and his mother started hemorrhaging. The plaintiffs' attorneys argued she required emergency surgery, and that the doctor should have suggested a Caesarean section. Instead, Dr. Kirner allegedly used vacuum extraction to dislodge the baby, which resulted in further oxygen deprivation.
The Crowell's claimed that the delay in emergency action resulted in the permanent injuries to their son. At four years old, Matthew continues to suffer from his disability, experiencing difficulties in language development and physical movement.
Family Won't See Full Award
After hearing the testimony, the jury awarded $55 million to the Crowell's, deciding that both the hospital and the doctor were each 50 percent to blame for Matthew's injuries. The family is expected to receive less than that, however, because the two parties struck a deal prior to the verdict. What will actually be paid on the case has not been disclosed.
St. Luke's maintains that they provided adequate care and followed proper procedure when delivering Matthew Crowell.
Potential Causes of Cerebral Palsy
Children with cerebral palsy may suffer from visual, learning, hearing, speech, and intellectual impairments. In addition to oxygen deprivation, the condition can also be caused by damage to the brain in the early stages of pregnancy, gene mutations during brain development, and bleeding inside the brain during pregnancy or during birth.
Other risk factors for cerebral palsy include a damaged placenta and breeched delivery.  Infections such as meningitis may also cause cerebral palsy after birth.
Detecting Cerebral Palsy
Sometimes parents aren't immediately aware that their infant babies may be affected by cerebral palsy. Observing things like posture, muscle movements, reflexes, feeding, breathing, and other activities may reveal some clues that not all is well. Families who believe their children may have been affected by oxygen deprivation during delivery can ask for blood tests, cranial ultrasounds, MRIs, and other diagnostics to determine if there may be a problem. Those who believe the doctor or hospital may be liable should speak to a birth injury lawyer about a possible lawsuit to recover damages.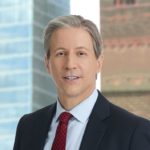 Exclusively focused on representing plaintiffs, especially in mass tort litigation, Eric Chaffin prides himself on providing unsurpassed professional legal services in pursuit of the specific goals of his clients and their families. Both his work and his cases have been featured in the national press, including on ABC's Good Morning America.