The United Cerebral Palsy organization estimates that about 764,000 children and adults in the U.S. have one or more symptoms of cerebral palsy. Each year, about 10,000 more children are born with the disorder.
A variety of factors can cause cerebral palsy, including genetic issues. However, mistakes made by doctors and other healthcare professionals during delivery can also lead to the condition. Such mistakes can cost a child and family permanent pain and suffering, and lead to a lifetime of financial hardships.
What is Cerebral Palsy?
Cerebral palsy is a neurological disorder that occurs when a baby suffers brain damage before or during birth. It affects muscle movement, muscle tone, motor skills, and the ability to walk, and may result in speech and hearing problems. The condition is not curable, and depending on severity, patients may need lifelong care.
Though cerebral palsy may affect any infant, the risk is higher in complicated pregnancies. A 2013 study, for instance, reported that premature and small babies born to mothers who had preeclampsia during pregnancy were at an increased risk. Study authors Kirstin Melheim Strand and Torstein Vik stated that doctors should take note of early signs of a smaller-than-average baby in a mother with preeclampsia, and follow up with appropriate precautionary measures.
Other factors that increase risk for cerebral palsy include certain infections and health problems during pregnancy, premature birth, breech births, and multiple babies. Birth complications like detachment of the placenta, uterine rupture, or problems with the umbilical cord can also disrupt oxygen supply to the baby and result in cerebral palsy.
Symptoms Can Be Difficult to Detect
The Centers for Disease Control and Prevention estimates that the lifetime cost to care for an individual with cerebral palsy is nearly one million dollars. The costs involved include not only medical care, but continued physical and occupational care, and medical equipment costs, such as those for a wheelchair.
Some babies may display evidence of cerebral palsy within a few days to a couple of weeks, but others will seem mostly normal until they reach toddlerhood. Early symptoms of cerebral palsy may include difficulty sucking or eating, favoring one side of the body, seizures, and problems breathing. Later symptoms include speech and vision problems, muscle tightness or spasticity, involuntary movements, difficulty walking, delayed developmental skills, learning disabilities, and difficulty with bladder and bowel control.
Eligibility to File a Lawsuit
Parents who believe that medical negligence was to blame for their child's condition have a right to file a cerebral palsy lawsuit. In fact, it is not uncommon for cerebral palsy to result from medical malpractice. Mistakes may include misuse of forceps or vacuums that result in brain hemorrhaging, untreated infections in the mother or the baby, failure to monitor the baby's heart rate or failure to respond properly to changes in the heart rate that may signal fetal distress, failure to detect a prolapsed umbilical cord, or failure to plan and schedule a cesarean section procedure when the baby is too large to pass safely through the birth canal, which often occurs in cases of gestational diabetes.
Doctors and hospitals have certain standards of care they are supposed to follow in both normal and complicated pregnancies. Inadequate staffing, overworked staff, improperly trained staff, and a number of other factors can lead to mistakes in the delivery room. These are all things that may create a strong case for parents, who may be able to recover damages in court that will help care for their child.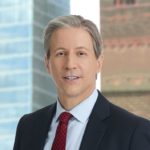 Exclusively focused on representing plaintiffs, especially in mass tort litigation, Eric Chaffin prides himself on providing unsurpassed professional legal services in pursuit of the specific goals of his clients and their families. Both his work and his cases have been featured in the national press, including on ABC's Good Morning America.