The first DePuy ASR hip lawsuit to go to trial began January 25, 2013 in Los Angeles, California. Plaintiff Loren Klansky—one of about 10,000 with claims against DePuy Orthopaedics and parent company Johnson & Johnson—claims that after the device was implanted, he experienced metal contamination and other serious complications resulting in removal of the ASR.
During the trial, court documents and testimony have been revealed suggesting that DePuy knew about the risks associated with the ASR long before the recall in August 2010. Even the company's own data allegedly showed that a relatively high number of the hip devices were failing within two and a half years.
After reading about the disclosures in the British news source Telegraph (February 1, 2013), two members of British parliament stated that should it be proven that DePuy was indeed aware of the issues, they would push for a criminal inquiry into the activities of the company.
Metal-on-Metal Hips Plagued with Problems
Metal-on-metal hip systems like the DePuy ASR, Stryker Rejuvenate, Wright Conserve, and Smith & Nephew Birmingham have come under fire in recent years because of issues like metal contamination, premature loosening, and premature implant failure. In June of 2012, an FDA independent panel discussed the issues associated with these devices, and recommended surgeons choose other options when conducting total hip replacement surgery.
Since 1999, the FDA has received more than 17,000 reports of problems with metal-on-metal hip devices, with thousands of patients seeking damages against the manufacturers. Critics have noted that the FDA is partly to blame for allowing many of these devices to be launched onto the market without clinical studies, as they were approved through the fast-track 510(k) system, which requires only that the device be substantially similar to one already on the market.
Was DePuy Aware of the Health Risks?
In December 2010, shortly after the DePuy ASR recall, the U.S. Judicial Panel on Multidistrict Litigation consolidated all federal cases into one court in the Northern District of Ohio. Judge David A. Katz was chosen to oversee the proceedings.
The first bellwether trial in the federal MDL is not scheduled to begin until May 2013. Meanwhile, the Klansky state case in California is being closely watched for clues about how juries may react to the evidence. So far, records and testimony have revealed that in June 2007, the company's own figures indicated that the ASR had a failure rate of 10 percent—considered high compared to other models.
In April 2008, internal company tests showed that the ASR did not perform as well as another type of hip replacement, while in August 2008, an internal memo indicated that the overall rate of complaints related to the ASR was eight times higher than those related to the Pinnacle—another DePuy hip implant that is currently targeted in litigation.
British Parliament Members Express Outrage
This evidence and more indicates that DePuy may have been aware of the ASR's alleged design defects long before they pulled it off the market, meaning they may have willfully put patients at risk.
According to Telegraph, Andrew Miller, member of British Parliament, called the new disclosures "appalling," and stated, "If this is proven then it ought to be up to the regulator to contemplate involving the police so there is a criminal inquiry."
David Tredinnick, another member, agreed, and stated he would be bringing the issue up with the Health Committee and Technology Committee.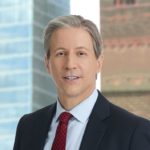 Exclusively focused on representing plaintiffs, especially in mass tort litigation, Eric Chaffin prides himself on providing unsurpassed professional legal services in pursuit of the specific goals of his clients and their families. Both his work and his cases have been featured in the national press, including on ABC's Good Morning America.