On January 17, 2013, the FDA released an updated safety communication on metal-on-metal (MoM) hip implants. Prosthetics that place a metal ball inside a metal cup, or that have other all-metal components, MoM implants have been found in studies to increase risk of pain, immobility, premature loosening and implant failure, and metal contamination in the tissues and bloodstream.
According to the FDA, MoM hip implants "have unique risks in addition to the general risks of all hip implants." The release of small shards of metal during normal wear and tear can damage bone and/or soft tissue surrounding the implant and joint, and may lead to the need for revision surgery. If some of the metal ions enter the bloodstream, they can cause symptoms or illnesses elsewhere in the body.
In August 2010, DePuy Orthopaedics implemented a DePuy ASR hip recall, withdrawing the ASR hip replacement system from the market because of high rates of premature failure. In July 2012, Stryker implemented a similar recall, withdrawing both the Rejuvenate and ABG II modular neck components because of risk of corrosion and fretting.
Stryker Issues Rejuvenate Recall
When Stryker first launched the Rejuvenate and the ABG II systems in 2008, they didn't expect to have the same problems as those companies making MoM systems. Their implants utilize a ceramic component, and do not place a metal ball into a metal socket. The modular stems, however, consist of two pieces rather than the usual one-piece, fixed-length stem.
These systems were designed to give an orthopedic surgeon more options in fitting a patient, but post-marketing reports showed that the two metal pieces of the stem were rubbing against one another and depositing shards of cobalt and chromium into the surrounding tissues of the joint.
Patients injured by the Stryker Rejuvenate are seeking to recover damages in court, claiming Stryker failed to warn about the serious health risks. In January 2013, all cases filed in New Jersey were consolidated into one court in Bergen County, where Judge Brian R. Martinotti presides over pre-trial proceedings. All federal court cases are likely to be consolidated before a single MDL judge soon.
First DePuy ASR Lawsuit Goes to Trial
DePuy Orthopaedics is facing thousands of lawsuits alleging injuries from the ASR implant, with complaints ranging from premature loosening to metal contamination. Federal DePuy lawsuits have been consolidated in the Northern District of Ohio, while the first state court to go to trial began in January 2013, in California state court. Other MoM hip implant systems include the Biomet M2 Magnum, Wright Conserve, and Smith & Nephew Birmingham.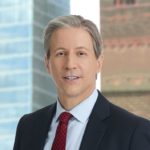 Exclusively focused on representing plaintiffs, especially in mass tort litigation, Eric Chaffin prides himself on providing unsurpassed professional legal services in pursuit of the specific goals of his clients and their families. Both his work and his cases have been featured in the national press, including on ABC's Good Morning America.