A Kentucky man recently filed a new EzriCare class action lawsuit in the U.S. District Court for the Eastern District of Kentucky. He seeks compensation for himself and all others similarly situated who purchased EzriCare and Delsam Pharma Artificial Tear products without knowing that they could be contaminated with a dangerous type of bacteria.
Global Pharma Recalls Potentially Contaminated Artificial Tears
On February 2, 2023, the U.S. Food and Drug Administration (FDA) announced the recall of all lots of Artificial Tears Lubricant Eye Drops manufactured by Global Pharma Healthcare and distributed by EzriCare, LLC and Delsam Pharma. The concern was that some of these products could be contaminated with antibiotic-resistant bacteria.
The CDC warned about a potential link between EzriCare and antibiotic-resistant infections on January 20, 2023. The agency, in partnership with state and local health departments, identified 50 patients from 11 states with Pseudomonas aeruginosa infections between May 17, 2022, and January 19, 2023. Tests of open EzriCare bottles also found the same type of bacteria.
The CDC has continued its investigation, and the FDA noted in the recall update that to date, there have now been 55 reports of adverse events including eye infections, permanent loss of vision, and a death with a bloodstream infection related to these products.
Following the CDC's warnings, EzriCare stated it was aware of the CDC investigation and warned consumers to stop using the eye drops. The company also stated it had taken action to stop any further distribution or sale of the products. It noted, however, that it did not manufacture or design them, but simply marketed them in the U.S.
The artificial tears are manufactured in India by Global Pharma Healthcare PVT Limited and imported into the U.S. by Aru Pharma, Inc.
The plaintiff in this class-action lawsuit has named EzriCare, Delsam Pharma, Global Pharma, and Aru Pharma as defendants in this case.
FDA Puts Global Pharma Healthcare PVT on Import Alert
The presence of the bacteria in these products, the plaintiff alleges, is due to the defendants' violation of current good manufacturing processes, including a lack of appropriate microbial testing, formulation issues, and lack of proper controls concerning tamper-evident packaging.
Indeed, the FDA has placed Global Pharma Healthcare PVT on import alert for providing an inadequate response to a records request and for not complying with current good manufacturing practices. This sort of alert prevents these products from entering the U.S.
"These violations," the complaint reads, "along with the presence of this rare and, in some cases, deadly, bacteria pose a significant and severe health risks to consumers…" The plaintiff and the proposed class of consumers suffered economic damages due to the defendants' misconduct and should receive a refund of the full purchase price.
The plaintiff seeks certification of a class of consumers that would include all consumers who purchased the EzriCare or Delsam artificial tears products in the U.S. (excluding California) between May 1, 2022, to the present for personal use. In the alternative, the plaintiff brings the action on behalf of himself and all other similarly situated Kentucky consumers.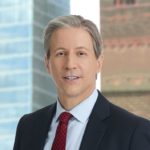 Exclusively focused on representing plaintiffs, especially in mass tort litigation, Eric Chaffin prides himself on providing unsurpassed professional legal services in pursuit of the specific goals of his clients and their families. Both his work and his cases have been featured in the national press, including on ABC's Good Morning America.