About a year ago, the U.S. Judicial Panel on Multidistrict Litigation (JPML) ordered that all federally filed paraquat lawsuits be consolidated in the Southern District of Illinois. Since then, the parties have been working toward selecting a small number of cases to be prepared for trial.
Now, according to a recent court order, the court has chosen six cases to proceed to case-specific discovery. One of these cases is expected to go to trial in November 2022.
Studies Link Paraquat Exposure to an Increased Risk of Parkinson's Disease
Currently, about 1,000 paraquat lawsuits are pending in the MDL. These all involve the herbicide paraquat and claims that manufacturers failed to provide adequate warnings about its dangers—specifically, its link to causing Parkinson's disease.
Paraquat has been used in the U.S. since the 1960s to kill broadleaf weeds and grasses before the planting or emergence of more than 100 field, fruit, vegetable, and plantation crops, to control weeds in orchards, and to desiccate (dry) plants before harvest.
Recent studies, however, have linked long-term use of the herbicide to an increased risk of Parkinson's disease. In 2019, for example, researchers conducted a systematic review of the literature and found that PD occurrence was 25 percent higher in participants exposed to paraquat. Results from a subgroup analysis also indicated a higher PD frequency in those who were exposed to the herbicide for longer periods.
This connection wasn't widely known until recently. New reports and advertisements have increased awareness among the public, and particularly among farmers, who are most at risk from the health effects of pesticides. Those who are diagnosed with Parkinson's disease and who worked with paraquat in their farm fields are now seeking compensation for their injuries.
Judge Chooses Six Paraquat Cases to Proceed Toward Trial
In the consolidated paraquat litigation, the goal is to prepare a small number of cases for early trial. Then both parties can use the outcomes of these trials to determine how juries will respond to the evidence. Often, though not always, this process can help facilitate settlement negotiations between the parties.
Both the defendants and the plaintiffs selected 8 cases for consideration, for a total of 16. The court then asked each side to rank the 16 cases by order of preference for trial. After reviewing this information, U.S. District Judge Nancy J. Rosenstengel, who is overseeing the proceedings, selected the six cases that will undergo further discovery to prepare for trial.
The six cases include those filed by:
An Illinois man who developed Parkinson's disease after working as a sprayer and mixer of paraquat for Growmark, Inc.
A Florida man suffering from Parkinson's disease who was exposed to paraquat from 1978 until 2000 while working at his family's farm.
Another Illinois man regularly exposed to paraquat from 1977 to the mid-2000s as a paraquat applicator. He was diagnosed with Parkinson's disease in 2019.
A Tennessee plaintiff who suffers from Parkinson's disease, and who was exposed to paraquat for many years at various places.
Another Illinois man who claims his exposure to paraquat led to his Parkinson's disease.
An Illinois man who was exposed to paraquat between 1973 and 1978 as an applicator, and who was diagnosed with Parkinson's disease in August 2016.
Fact discovery and expert depositions are expected to be completed by June 17, with a final pre-trial conference scheduled for October 17, 2022. The first trial may begin in November 2022.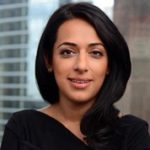 Exclusively focused on representing plaintiffs—especially in mass tort litigation—Roopal Luhana prides herself on providing unsurpassed professional legal services in pursuit of the specific goals of her clients and their families. While she handles complex cases nationwide on behalf of consumers, Ms. Luhana resides with her family in Brooklyn, New York.