An Illinois woman recently filed a new paraquat lawsuit on behalf of her husband, who has passed away. She claims that her husband's exposure to the herbicide paraquat contributed to his Parkinson's disease diagnosis, which in turn, led to his death. She seeks compensatory and punitive damages.
After Years of Exposure to Paraquat, Decedent Diagnosed with Parkinson's Disease
According to the complaint, the decedent was exposed to paraquat from 1977 to 1990 while working on his farm in Illinois. Paraquat was sold to owners or operators of farms during that time and applied using ground-based or aerial sprayers.
In August 2011, the decedent was diagnosed with Parkinson's disease. He later died on January 10, 2022. Before that time, the plaintiff claims that neither she nor her husband had ever read or heard of any articles in newspapers, scientific journals, or other publications that associated paraquat with Parkinson's disease. It wasn't until more recently that the plaintiff learned about the studies connecting paraquat to an increased risk of the disease.
Exposure to Paraquat
Farmers have used paraquat since the mid-1960s in the U.S. to kill broadleaf weeds and grasses before the planting or emergence of more than 100 field, fruit, vegetable, and plantation crops. They also use it to control weeds in orchards and to desiccate (dry) plants before harvest.
Applicators may be exposed to paraquat via spills and splashes, inhaling small droplets, or through skin contact. Those who applied the herbicide or lived near application areas could also be exposed via spray drift, where the wind moves the herbicide to areas where it was not intended.
Paraquat Associated with Parkinson's Disease
Scientists generally agree that fewer than 10 percent of all cases of Parkinson's disease (PD) are caused by inherited genetic mutations alone. Instead, more than 90 percent are caused by a combination of genetic susceptibility, environmental factors, and the aging process.
Many studies have indicated that exposure to paraquat—particularly for long periods—can increase the risk of PD. In 2018, researchers from the University of Guelph found that low-level exposure to pesticides like paraquat and maneb disrupted cells in a way that mimicked the effects of mutations known to cause PD. Individuals at genetic risk for the disease had an even higher increased risk of disease onset.
In a 2019 review, researchers found that PD occurrence was 25 percent higher in participants exposed to paraquat. Results from a subgroup analysis also indicated a higher PD frequency in those who were exposed to the herbicide for longer periods.
The plaintiff claims that the defendants knew about these connections, but failed to provide appropriate warnings to paraquat applicators. She adds that they knew or should have known that paraquat was designed and packaged such that it was "likely to be inhaled, ingested, and absorbed into the bodies of persons who used it, who were nearby while it was being used, or who entered fields or orchards where it had been sprayed…"
She brings counts of design defect, failure to warn, negligence, public nuisance, consumer fraud, and breach of warranties.
The Judicial Panel on Multidistrict Litigation (JPML) consolidated all federally filed paraquat lawsuits into the Southern District of Illinois on June 7, 2021.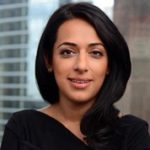 Exclusively focused on representing plaintiffs—especially in mass tort litigation—Roopal Luhana prides herself on providing unsurpassed professional legal services in pursuit of the specific goals of her clients and their families. While she handles complex cases nationwide on behalf of consumers, Ms. Luhana resides with her family in Brooklyn, New York.