A Georgia man and his wife of 47 years recently filed a new paraquat lawsuit in the U.S. District Court for the Southern District of Illinois. The couple claims that the husband, who was exposed to paraquat, has now suffered serious injuries because of it.
All federally filed paraquat lawsuits were centralized in the Southern District of Illinois back in June 2021. Both parties are now working on readying a few cases for an early trial.
Plaintiff Claims His Exposure to Paraquat Caused His Parkinson's Disease
According to the complaint, the plaintiff was exposed to paraquat between 1964 and 1974, and again from 1978-1979 in Bureau County, Illinois, where he sprayed it on farms. He now suffers from Parkinson's disease (PD), which he blames on his exposure to paraquat.
The leading manufacturer of paraquat is Syngenta, which (as Imperial Chemical Industries or ICI) developed the active ingredient for paraquat in the early 1960s. ICI first released the product in Europe in 1962 under the brand name Gramoxone. Paraquat became commercially available in the U.S. in 1964.
Since that time, paraquat has been used in the U.S. to kill broadleaf weeds and grasses before the planting or emergence of more than 100 fields, fruit, vegetable, and plantation crops, to control weeds in orchards, and to desiccate (dry) plants before harvest.
The herbicide is highly toxic to plants, animals, and humans. It causes oxidative stress that injures and kills cells, interfering with functions that are necessary to sustain life—photosynthesis in plants and cellular respiration in animals and humans.
The plaintiff notes that paraquat manufacturers have been aware of paraquat's toxic effects for decades, yet did not do enough to warn applicators or protect the public.
Studies Connect Paraquat to Parkinson's Disease
The same properties that make paraquat toxic to cells make it deadly to dopaminergic neurons—those that are damaged in people with Parkinson's disease. The disease is not known to occur naturally in any species other than humans, so scientists have to "create" animal models to conduct studies on it. Paraquat is one of only a handful of toxins that they use to produce animal models of PD.
Several laboratory and animal studies have found that paraquat results in the degeneration and death of dopaminergic neurons, while epidemiological studies have found an association between paraquat exposure and PD.
In a 2019 review, for instance, scientists looked at the results from nine case-control studies on paraquat and PD. They found that overall, PD occurrence was 25 percent higher in participants exposed to paraquat. Results from a subgroup analysis also showed higher PD frequency in those who were exposed to paraquat for longer periods.
Humans can be exposed to paraquat through skin contact, or by inhaling or ingesting it. In a recent 2021 study, researchers found that prolonged, low-level inhalation of paraquat caused animal subjects to lose at least some of their sense of smell, showing that the herbicide can enter the brain via the olfactory nerve. Paraquat also accumulated in all examined tissues, with most found in the lungs.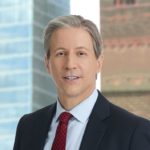 Exclusively focused on representing plaintiffs, especially in mass tort litigation, Eric Chaffin prides himself on providing unsurpassed professional legal services in pursuit of the specific goals of his clients and their families. Both his work and his cases have been featured in the national press, including on ABC's Good Morning America.