A Florida woman recently filed a new EzriCare lawsuit in the U.S. District Court for the Middle District of Florida. She claims that after she used the artificial tears product, she suffered from serious injuries. She seeks compensatory damages.
Plaintiff Uses EzriCare, Develops Antibiotic-Resistant Infection
According to her complaint, the plaintiff purchased EzriCare artificial tears and in May 2022, felt itchy and unrelenting pain in her eyes. She called her optometrist, who prescribed antibiotics. After a week, it became apparent that the antibiotics weren't working to stop the infection.
The plaintiff then met with her primary care physician, who ordered culture testing. She tested positive for Pseudomonas aeruginosa, a type of bacteria that was later discovered in bottles of EzriCare.
The plaintiff's doctor sent her to meet with an infectious disease specialist, who placed her on intravenous (IV) antibiotics. She had to spend months on these antibiotics and recalls requiring at least three different ones, as most were not working to fight the infection.
The plaintiff has continued to suffer from various eye-related medical concerns. She has also needed surgery to remedy some of these issues. She faces uncertain future medical complications.
CDC Investigates Infectious Outbreak Related to EzriCare
On January 20, 2023, the U.S. Centers for Disease Control and Prevention (CDC) announced it was investigating a multi-state outbreak of a rare strain of Pseudomonas aeruginosa, a type of bacteria that has proven to be extensively drug-resistant.
These outbreaks were linked to the use of artificial tears products, including EzriCare Artificial Tears. EzriCare was the brand most commonly reported in infectious cases. As of January 31, 2023, the CDC reported that a total of 55 people from 12 states had been infected with the outbreak strain. One person died and there were five reports of vision loss.
Laboratory testing by the CDC and the FDA identified the presence of the same bacteria in opened EzriCare bottles from multiple lots. Both agencies alerted patients to stop using EzriCare Artificial Tears.
Manufacturer Recalls Potentially Defective EzriCare Artificial Tears
On February 2, 2023, the U.S. Food and Drug Administration (FDA) announced the recall of all lots of Artificial Tears Lubricant Eye Drops manufactured by Global Pharma Healthcare and distributed by EzriCare, LLC and Delsam Pharma. The FDA stated that the use of the products could "result in the risk of eye infections that could result in blindness."
The FDA has placed Global Pharma Healthcare PVT—a company headquartered in India—on import alert for providing an inadequate response to a records request and for not complying with current good manufacturing practices. This sort of alert prevents the products from entering the U.S.
The plaintiff claims that the defendants—including EzriCare LLC—violated current good manufacturing practices (CGMPs) in that it failed to conduct microbial testing and lacked proper controls concerning tamper-evident packaging.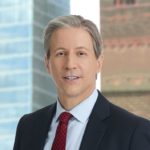 Exclusively focused on representing plaintiffs, especially in mass tort litigation, Eric Chaffin prides himself on providing unsurpassed professional legal services in pursuit of the specific goals of his clients and their families. Both his work and his cases have been featured in the national press, including on ABC's Good Morning America.