A Florida man and his wife recently filed a new Zantac lawsuit in the U.S. District Court for the Southern District of Florida.  He claims that after taking Zantac (ranitidine) for several years, he suffered serious injuries and blames current and former Zantac manufacturers, including Sanofi, for negligent and wrongful conduct.
Plaintiff Believes NDMA in Zantac Caused His Prostate Cancer
According to the complaint, the plaintiff started using Zantac, an acid-reducing medication, in September 2011 and continued to use it daily through September 2019.  In August 2019, he was diagnosed with prostate cancer.  He believes that Zantac caused his cancer because it was recently reported to contain N-nitrosodimethylamine (NDMA), a probable human carcinogen.  Had the defendants warned that their product contained NDMA, the plaintiff states he never would have used it.
NDMA is a chemical that used to be used to make rocket fuel, but after unusually high levels were found in the air, water, and soil around manufacturing plants, its commercial use was discontinued. It is currently used in laboratory studies to induce tumors.  NDMA is still formed, however, as a byproduct of various manufacturing processes and in the air, water, and soil from reactions involving other chemicals called alkylamines.
Both the Environmental Protection Agency (EPA) and the International Agency for Research on Cancer (IARC) have identified NDMA as a probable human carcinogen.  The conclusions were based mostly on animal studies, but the IARC noted that "N-nitrosodimthylamine should be regarded for practical purposes as if it were carcinogenic to humans."
The general public can be exposed to NDMA from a variety of sources, including outdoor air, surface waters, soil, tobacco smoke, chewing tobacco, cured meats, beer, fish, cheese, cosmetic products, and the interior air of cars.  It can also form in the stomach during the digestion of alkylamine-containing foods, which seems to be how it may form after ingestion of Zantac.
Studies Show NDMA May Result from Unstable Ranitidine Molecule
On September 13, 2019, the FDA warned healthcare providers and the public that NDMA had been discovered in samples of ranitidine, including Zantac.  Before that, online pharmacy Valisure detected the carcinogen in all samples of Zantac tested.  The company submitted a petition to the FDA in September, asking the agency to recall all forms of ranitidine from the market to protect public health.
The FDA has referred to NDMA as an "impurity," but Valisure asserts that it was the result of the instability of the ranitidine molecule itself.  In the petition, Chief Executive Officer David Light and Chief Scientific Officer Kaury Kucera, Ph.D., noted that the ranitidine molecule contains both a nitrite and a dimethylamine (DMA) group, "which are well known to combine to form NDMA."
Valisure's own laboratory tests suggested that ranitidine could react with itself to produce NDMA at levels over the FDA's daily intake recommendation of 0.096 micrograms.  The company also referred to a 2016 human study conducted at Stanford University, which showed that NDMA in urine samples increased 400-fold 24 hours after ranitidine was ingested.   The levels equaled or exceeded those observed in patients with schistosomiasis, a disease in which N-nitrosamines are the agents for bladder cancer.
Were Defendants Aware of NDMA?
The plaintiff argues that the defendants were aware that Zantac exposed users to unsafe levels of NDMA, yet failed to disclose this risk to consumers or to add a warning to the drug's label.  They also failed to report the risk to the FDA.
He adds that as early as 1981, two years before Zantac entered the market, "research showed elevated rates of NDMA, when properly tested.  This was known or should have been known by Defendants."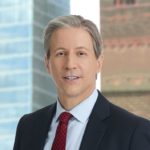 Exclusively focused on representing plaintiffs, especially in mass tort litigation, Eric Chaffin prides himself on providing unsurpassed professional legal services in pursuit of the specific goals of his clients and their families. Both his work and his cases have been featured in the national press, including on ABC's Good Morning America.