A North Carolina firefighter has filed a new firefighting foam lawsuit in the U.S. District Court for the District of South Carolina. He claims that after being exposed to toxic firefighting foams for years—including the cancer-causing per- and polyfluoroalkyl substances (PFAS) in the foams—he has suffered serious injuries. He seeks compensation for medical expenses and lost earnings as well as punitive damages.
Plaintiff Exposed to Firefighting Foams for Over 25 Years
According to his complaint, the plaintiff worked as a firefighter at the City of Asheville Fire Department in Clay County, N.C., for more than 25 years from about 1977 through 2003. During this time, he used Aqueous Film Forming Foam (AFFF)—a specialized substance designed to extinguish petroleum-based fires—multiple times in firefighting training and response exercises. These foams are known to contain toxic PFAS, some of which have been linked with cancer.
He also used equipment treated and/or coated with materials containing and/or contaminated with one or more PFAS. He was exposed to these chemicals numerous times throughout his career and believes he now has one or more PFAS in his bloodstream.
In 2018, the plaintiff was diagnosed with cancer. In 2019, he was again diagnosed with cancer. He has brought claims against the manufacturers of the AFFFs and the firefighting equipment for being negligent in their design, engineering, manufacturer, testing, and release of these products.
Manufacturers Knew Their Products Were Toxic
PFAS are known to bind to the protein in the blood of animals and humans and to persist there over long periods. Due to their unique chemical structure, they can accumulate and build up in the body with each additional exposure.
Manufacturers of firefighting foams and equipment were aware decades ago that the PFAS in those foams could be toxic to humans, yet they failed to take action to protect the public. By the end of the 1970s, DuPont and 3M were aware that PFAS, including at least PFOA (perfluorooctanoic acid) and PFOS perfluorooctane sulfonate), had been detected in the blood of workers at PFAS manufacturing facilities and the blood of the general population.
By the end of the 1980s, additional research indicated that PFOA had caused testicular cancer in animals and that workers exposed to such materials had an elevated incidence of certain cancers and other adverse health effects.
Yet it wasn't until after 2010 when the U.S. Environmental Protection Agency asked these companies to stop manufacturing and/or using certain PFAS that the defendants started using or making other "new" PFAS called "short-chain PFAS" that were suggested to be safer for human health. Recent studies, however, have shown that even these types of PFAS can persist in human blood and can cause tumors in animal studies.
Plaintiff's Case Joins Many Others
The plaintiff states that the descriptive labels and datasheets for the AFFFs he used did not adequately describe the hazards associated with them. He brings counts of negligence, battery, inadequate warning, design defect, strict liability, fraudulent concealment, breach of warranties, and wantonness, and seeks both compensatory and punitive damages.
In December 2018, the U.S. Judicial Panel on Multidistrict Litigation (JPML) consolidated all federally filed firefighting foam lawsuits in the District of South Carolina for pretrial proceedings.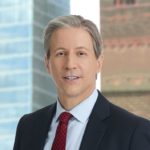 Exclusively focused on representing plaintiffs, especially in mass tort litigation, Eric Chaffin prides himself on providing unsurpassed professional legal services in pursuit of the specific goals of his clients and their families. Both his work and his cases have been featured in the national press, including on ABC's Good Morning America.