Men allegedly injured by testosterone therapy products are stepping forward.
In January 2014, the FDA reported they were investigating the "risk of stroke, heart attack, and death in men taking FDA-approved testosterone products." Since then, manufacturers of so-called "Low T" treatments like AndroGel, Testim, Depo-Testosterone, have been named in a number of personal injury lawsuits.
Cases Filed Concerning Androgel
The first five of these lawsuits were filed against AbbVie and parent company, Abbot Laboratories, the manufacturers of AndroGel. According to a Bloomberg article, the plaintiffs claim the companies failed to provide adequate warnings on the products, and overpromoted them to men who didn't really need them.
The FDA approved these products for men suffering from low levels of testosterone because of a medical condition. Product advertisements, however, often portrayed the problem as more widespread than it really is. The marketing apparently worked, as according to USA Today, the number of men taking the therapy tripled between 2001 and 2011. About a quarter of these, however, never went through studies to determine if their testosterone levels were low or not, and only about half were actually diagnosed with hypogonadism, or low testosterone.
These five lawsuits were filed in the U.S. District Court for the Northern District of Illinois, Chicago, where AbbVie is located. On March 28, 2014, plaintiffs filed a motion with the U.S. Judicial Panel on Multidistrict Litigation (JPML) to centralize all federal lawsuits involving Androgel into the same court for more efficient pre-trial proceedings. The panel plans a discussion on the motion in May 2014.
Cases Filed Concerning Testim
Similar lawsuits have been filed against Auxilium Pharmaceuticals, manufacturers of Testim. These are currently pending in the Court of Common Pleas in Philadelphia County. Plaintiff Edwin Rios claims to have suffered a heart attack after using the product, and plaintiff Robert Olivetti claims he suffered one after using Testim and AndroGel.
A third plaintiff filed his lawsuit in April 2014, and claims he suffered multiple strokes after using the same two products. He also states that he believed he suffered from low testosterone levels because of the symptoms portrayed in the product advertisements, but that if he had known about the cardiac risks, he would have never sought out the treatment.
Cases Filed Concerning Androderm
Plaintiffs have also filed claims against Actavis, Inc. and Watson Pharmaceuticals, manufacturers of the AndroDerm patch. Walter and Donna McGill, both Pennsylvania residents, filed their case on April 14, 2014, in the U.S. District Court for the Eastern District of Pennsylvania. They seek class action status for the case, with McGill stating that he represents all those who took the products and then suffered serious side effects. They want to include men who took AndroDerm and Depo-Testosterone in their case as well.
The most recent study connecting these products to potential cardiovascular problems was published in January 2014. Scientists from the University of Texas found that men 65 years and older that took these testosterone-replacement products had double the risk of a heart attack in the months after starting the treatment. Men of all ages also had a 30 percent increased risk of suffering a heart attack, stroke, or death, compared to those who didn't use the therapy.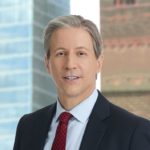 Exclusively focused on representing plaintiffs, especially in mass tort litigation, Eric Chaffin prides himself on providing unsurpassed professional legal services in pursuit of the specific goals of his clients and their families. Both his work and his cases have been featured in the national press, including on ABC's Good Morning America.