A study released by the University of North Texas Health Center found an increased risk of brain damage among Caucasian men taking a form of testosterone therapy treatment.  The article, published in the Journal of Alzheimer's disease, came to the conclusion that "testosterone appears to have negative consequences under conditions of elevated oxidative stress," but only in Caucasian men.  Researchers did not find the same results in Mexican-American men.
According to a release, other studies have found "between 20 percent and 30 percent of aging men have no responses or a negative response to testosterone therapy."
What is Oxidative Stress?
An imbalance between the production of free radicals and antioxidants leads to oxidative stress.  Oxidative stress can lead to more serious conditions such as:
• Parkinson's disease
• Gene mutations
• Cancers
• Heart, blood vessel disorders
• Heart failure
• Alzheimer's disease
• Chronic fatigue syndrome
Rebecca Cunningham, PhD., Assistant Professor of Pharmacology and Neuroscience, a leading researcher in the study on the impact of testosterone therapy treatment among men with oxidative stress, said, "I would tell Caucasian men to be cautious about taking testosterone."
Testosterone Treatment Therapy under Scrutiny Following FDA Announcement of Investigation
The FDA announced it was investigating the risk of heart attack, stroke, and death among those taking a form of testosterone therapy treatment.  The announcement came January 31, 2014, and indicated that at that time, the FDA had not "concluded" that its approved forms of testosterone treatment led to any increase in the risk of heart attack, stroke or death.  The announcement came on the heels of two studies; one published in PLOS One that indicated men over 65 had twice the risk of suffering from a heart attack.  Younger men with a family history of heart disease had three times the risk.
Men across the country are filing lawsuits against manufacturers of testosterone therapy treatment.  If you or a loved one suffered or are suffering a serious side effect after taking a form of testosterone therapy treatment you could have a case.
You should call a testosterone therapy treatment attorney today for a free consultation.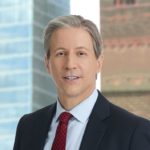 Exclusively focused on representing plaintiffs, especially in mass tort litigation, Eric Chaffin prides himself on providing unsurpassed professional legal services in pursuit of the specific goals of his clients and their families. Both his work and his cases have been featured in the national press, including on ABC's Good Morning America.