Risperdal (risperidone) is coming under serious scrutiny after hundreds of plaintiffs have brought claims against manufacturers Janssen Pharmaceuticals and parent company Johnson & Johnson (J&J).  About a fourth of those cases deal with claims that male patients on the anti-psychotic drug were developing breasts, a condition called gynecomastia.
The drug has also been linked to an increased risk of diabetes.  Several studies chronicled this potential side effect including one in 2003 that found 131 reports of high blood pressure in patients taking the drug.  More recently in 2013, a study published in the journal JAMA psychiatry, found a "3-fold increased risk for type 2 diabetes" for teens in the first year of treatment.
FDA Approves Risperdal in 1993
The FDA first approved the use of the antipsychotic drug Risperdal in 1993 for the short-term treatment of adults with schizophrenia.  After clozapine(which is another medication used to treat certain mood/mental disorders including schizophrenia) risperidone was the first antipsychotic marketed in the U.S.  In 2003, the FDA approved the use of Risperdal for the treatment of bipolar disorder.  Then, in 2006, it was approved for the treatment of irritability in autistic children.  In August 2007, the drug was approved to treat schizophrenia in children and teenagers from age 10 to 17.
Risperdal and Antipsychotic Drugs
Antipsychotic drugs help patients with psychosis.  If you have psychosis you may hear voices, get angry or excited suddenly, spend a lot of time by yourself, sleep during the day and staying awake at night, neglecting your appearance, or have illogical thoughts.  These symptoms are identified as schizophrenia.
Prescription medications may lessen the symptoms of psychosis.  The drugs work with neurotransmitters that communicate between nerve cells and have been around since the 1950's.  In the 1990's new drugs were introduced known as "atypical antipsychotics" that were marketed as having less side effects.  Clozapine, or Clozapil came on the market, followed by risperidone, or Risperdal, aripiprazole (Abilify), quetiapine (Seroquel), ziprasidone (Geodon), and olanzapine (Zyprexa).
There are several side effects with any antipsychotic drug, including rapid heartbeat, dizziness and fatigue.
Only a doctor will be able to determine if you have schizophrenia, psychosis, or need to take an antipsychotic drug.
Risperdal Criminal & Civil Investigations
In 2013, parent company Johnson & Johnson and its manufacturers, including Janssen Pharmaceuticals, were ordered to pay over $2 billion after allegations involving the prescriptions drugs Risperdal, Invega, and Natrecor.  It was alleged that Janssen sales representatives marketed Rispderal to prescribers and physicians who treated elderly dementia patients, which was not an FDA-approved use the drug.  Janssen admitted in a plea agreement to promoting Risperdal for an unapproved use.
Janssen is also accused of promoting Risperdal as a drug for those with mental disabilities.  It also alleged that Janssen and Johnson & Johnson knew about the "risk of elevated levels of prolactin" which promotes breast development.
Hundreds of lawsuits have been filed against Janssen and Johnson & Johnson.  If you are a male patient that took Risperdal before the age of 18 and developed breasts or an enlarged chest area you may be entitled to compensation.  You need to call a Rispderal attorney today.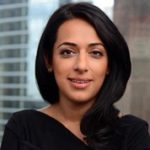 Exclusively focused on representing plaintiffs—especially in mass tort litigation—Roopal Luhana prides herself on providing unsurpassed professional legal services in pursuit of the specific goals of her clients and their families. While she handles complex cases nationwide on behalf of consumers, Ms. Luhana resides with her family in Brooklyn, New York.