Men 65 years and older who take testosterone injections or use testosterone gel apparently have double the risk of suffering a heart attack as men who don't. That was the conclusion of a PLOS One study, published in January 2014. Researchers also found that men of all ages using testosterone therapy had a 30 percent increased risk of suffering a heart attack, stroke, or death.
Since then, many patients who suffered serious injuries allegedly as a result of using the therapy have filed lawsuits against the manufacturers, stating that they were not properly warned about the risks. A February 2014 Bloomberg article noted that five men had filed cases against AbbVie Inc., manufacturer of AndroGel, claiming it hid the dangers of the testosterone replacement.
More recently, plaintiffs have filed a class action lawsuit against Actavis, Inc. and Watson Pharmaceuticals, manufacturers of the AndroDerm testosterone patch, with additional claims against Pfizer, Inc. and subsidiary Pharmacia & Upjohn Co., manufacturers of Depo-Testosterone injections. Currently, an estimated 50 cases involving testosterone products have been filed across the country.
Plaintiffs Seek Class Action Status
According to court documents, plaintiffs Walter McGill and Donna McGill, both citizens of Pennsylvania, filed the testosterone lawsuit on April 14, 2014, in the U.S. District Court for the Eastern District of Pennsylvania.
McGill states he represents those who took the testosterone products, and then suffered dangerous, severe, and life-threatening side effects. Plaintiffs seek class action status to include all of those across the country who used AndroDerm or Depo-Testosterone and then suffered injury and/or death.
The defendants misrepresented the safety of their products, plaintiffs claim, and actually created a "robust and previously non-existent market" for the drug, spending millions convincing men to discuss testosterone replacement with their doctors, even though they knew the products were potentially dangerous.
Defendants Over-Promoted Drugs
The FDA approved Depo-Testosterone in 1979, and AndroDerm in 1995. Depo-Testosterone is delivered via an intramuscular injection, while AndroDerm is a transdermal patch that delivers the hormone continuously throughout the day. The products were approved for use only in men who had low levels of testosterone to begin with, because of a medical condition.
According to plaintiffs, however, the manufacturers aggressively marketed the products beyond their approved use, misleading potential users about the supposed symptoms of low testosterone. Plaintiffs further allege that the companies sought to convince consumers that low-testosterone was prevalent among American men, and that the drugs could help them feel younger, with more energy and vitality.
Adequate Warnings Could Have Prevented Injury
Walter McGill started taking AndroDerm and Depo-Testosterone when he was 39 years old for symptoms he believed were caused by low testosterone. Prior to taking the drugs, he had no history of heart problems. He later suffered physical and emotional side effects, including a heart attack.
McGill states that had the defendants provided adequate warnings about the risks, he would have avoided using the products, limited the dosage or the length of time he was using them, or more closely monitored his cardiovascular health while using them.
Plaintiffs bring counts of manufacturing and design defects, failure to warn, negligence, breach of warranties, fraud, and negligent misrepresentation, and seek compensatory and punitive damages.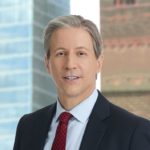 Exclusively focused on representing plaintiffs, especially in mass tort litigation, Eric Chaffin prides himself on providing unsurpassed professional legal services in pursuit of the specific goals of his clients and their families. Both his work and his cases have been featured in the national press, including on ABC's Good Morning America.