On October 5, 2015, a husband and wife from Morrow County, Ohio, filed a new Xarelto lawsuit in the U.S. District Court for the Southern District of Ohio. They allege that manufacturers Janssen Pharmaceuticals, parent company Johnson & Johnson, and Bayer AG are liable for the wife's serious life-threatening injuries.
The couple seeks in excess of $150,000 in compensation.
Plaintiff Suffers Life-Threatening Injuries After Taking Xarelto
According to the complaint, the plaintiff was prescribed Xarelto (rivaroxaban) for the treatment of her chronic atrial fibrillation. The FDA approved Xarelto in 2011 for the purpose of reducing the risk of blood clots in people going through knee and hip replacement surgery, and later that same year for patients with non-valvular atrial fibrillation to reduce their risk of stroke.
Two months after she started taking the drug, however, the plaintiff says she suffered serious and life-threatening injuries, including gastrointestinal bleeding, anemia, and mental anguish, as well as other severe and personal injuries that are lasting in nature. She has experienced a diminished enjoyment of life, and continues to need medical treatment.
As all federal Xarelto lawsuits were consolidated into the Eastern District of Louisiana in December 2014, it is expected this case will soon be transferred there for pre-trial proceedings.
Xarelto Associated with More Deaths than Warfarin
The plaintiff also points out that the defendants regularly overstated the efficacy of Xarelto throughout their advertising campaign, while failing to provide adequate warnings about the risks of excessive bleeding. They also neglected to warn that Xarelto, unlike the leading anticoagulant warfarin, has no readily available antidote to reverse that bleeding. Since the drug has no antidote, bleeding can be particularly dangerous and even deadly.
The complaint alleges that on June 6, 2013, the defendants received a warning letter from the FDA telling them that their promotional material for Xarelto's treatment of atrial fibrillation was false and misleading, and minimized the risks associated with the drug. The FDA requested the defendants immediately cease distribution of that material.
In the year leading up to June 30, 2012, the FDA Medwatch Serious Adverse Events (SAE) department received 1,080 reports of problems related to Xarelto, with at least 65 of those involving patients who had died from their injuries. Of the number of hemorrhage events associated with Xarelto, eight percent resulted in death, which was about twofold the risk of warfarin.
By the end of 2012, Xarelto had been associated with over 2,000 adverse event reports, with 151 of those leading to death, compared with only 56 deaths associated with warfarin. Considering these numbers, the Institute for Safe Medicine Practices warned that the public and the scientific community should beware, and that manufacturers should conduct further studies to determine the safety of Xarelto.
Plaintiffs Seek Punitive Damages in Xarelto Lawsuit
The plaintiffs bring counts of liability, breach of warranties, failure to warn, design defect, negligence, negligent misrepresentation, fraud, and fraudulent concealment. The husband also brings loss of consortium. They seek compensatory and punitive damages.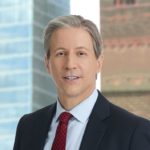 Exclusively focused on representing plaintiffs, especially in mass tort litigation, Eric Chaffin prides himself on providing unsurpassed professional legal services in pursuit of the specific goals of his clients and their families. Both his work and his cases have been featured in the national press, including on ABC's Good Morning America.