A number of lawsuits have been filed against Risperdal manufacturer Janssen Pharmaceuticals and parent company Johnson & Johnson (J&J). Plaintiffs claim that the drug companies failed to provide adequate warnings about the risks of the anti-psychotic medication, including its potential to cause gynecomastia (abnormal breast growth) in boys.
Estimates are that over 400 Risperdal lawsuits have been filed against J&J, with most of those pending in the Philadelphia Court of Common pleas, though several have also been consolidated in Middlesex County in New Jersey. Some of those cases have already been settled, but more new cases continue to be filed. Now, the Pennsylvania court has scheduled a meeting for May 13, 2014, to consider claims regarding the medication.
Risperdal Allegedly Caused Serious Side Effects
Originally approved to treat schizophrenia in adults, Risperdal did not receive FDA approval for use in children until 2006, and then, only in those with autism. In 2007, the agency approved its use in children ages 13-17 with schizophrenia, or in those 10-17 with bipolar disorder.
Some of the plaintiffs filing Risperdal lawsuits, however, state that they were prescribed the medication "off-label" before 2006, and were never warned about the potential for gynecomastia. In one of the cases, for example, the plaintiff claims that he took the drug between 1999 and 2004, after which he experienced embarrassing breast growth. (Banks vs. v. Janssen Pharmaceuticals, Philadelphia Court of Common Pleas, January Term 2010, No. 00618)
Other plaintiffs that have endured the same side effects had to go through surgery to have the excess breast tissue removed. Some allegedly suffered from emotional and psychological wounds, and endured teasing and bullying in school.
Studies Confirm Risperdal/Gynecomastia Link
Studies have confirmed the link between Risperdal (risperidone) and gynecomastia. In a 2006 study, for example, researchers found that the drug caused a rise in "prolactin" levels. Prolactin is a hormone that stimulates breast development and milk production. A second study the same year found similar results.
In 2007, researchers discovered that regular doses of the drug created a four-fold increase in prolactin levels in children. In a later 2009 study, researchers found that those levels could remain high for up to two years after treatment in children and adolescents.
Plaintiffs involved in Risperdal lawsuits claim the company was aware of these connections, but failed to adequately warn physicians or patients of the potential dangers. They add that the manufacturers made a point of marketing the medications to pediatricians, overstating the benefits while failing to be up front about the risks.
J&J Has Already Paid
J&J has already paid for its alleged overpromotion of Risperdal. In November 2013, they shelled out $2.2 million to resolve claims brought forth by the U.S. Department of Justice. According to a press release created by the Department, the money was paid to "resolve criminal and civil liability arising from allegations relating to the prescription drugs Risperdal, Invega and Natrecor, including promotion for uses not approved as safe by and effective by the Food and Drug Administration (FDA) and payment of kickbacks to physicians and to the nation's largest long-term care pharmacy provider." The Department went on to state that the company had put the health and safety of patients at risk.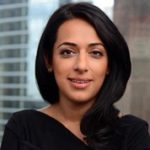 Exclusively focused on representing plaintiffs—especially in mass tort litigation—Roopal Luhana prides herself on providing unsurpassed professional legal services in pursuit of the specific goals of her clients and their families. While she handles complex cases nationwide on behalf of consumers, Ms. Luhana resides with her family in Brooklyn, New York.