On February 26th, 2014 a lawsuit was filed in the United States District Court in the Central District of California against the maker of Testim, Auxilium Pharmaceuticals, Inc. This comes just a few weeks after lawsuits were filed against AbbVie Inc., and Abbott Laboratories Inc., the manufacturers of Androgel, also a form of testosterone therapy treatment.
The plaintiff in this most recent case, Joseph Myers,  (8:14-cv-00278) claims the manufacturers of Testim misled consumers to believe the drug was safe for treating hypogonadism, or low testosterone.  Myers claims he suffered a stroke after he was prescribed Testim.
What is Testosterone Therapy Treatment?
Testosterone is a "male" hormone that is produced primarily by the testicles.  It helps with a man's bone density, sperm production, sex drive, red blood cell production, muscle strength and mass, and fat distribution.
A doctor will be able to determine if you have low testosterone by checking your blood levels.  You may be diagnosed with hypogonadism, which means your body is not able to produce normal levels of testosterone.  In this case, your doctor may prescribe a form of testosterone therapy treatment in the form of a gel, patch, injection or pellet.
Testim is a gel form of testosterone therapy treatment available in 50 mg or 100 mg tubes.  Patients apply it to their shoulders and/or upper arms.  One application of the drug will send testosterone into the body for 24 hours.
FDA Announces Plans to Investigate Testosterone Therapy Treatment & Heart Attack Risk
The U.S. Food and Drug Administration announced plans on January 31st, 2014  to investigate the risk of heart attack, stroke and death among men taking FDA-approved testosterone therapy treatments.  Two recent studies prompted the FDA to make this announcement.  One study, in PLOS One, found that men aged 65 and older had double the risk of suffering  a heart attack after filling a prescription for testosterone therapy treatment.  Younger men involved in the study had three times the risk of suffering  a heart attack if they had a family history of heart disease.  There was no additional risk found in younger men without a family history.
Public Citizen Asks FDA to Place Warning Labels on Testosterone Therapy Treatments
On February 25th 2014, the Public Citizen Group released a petition asking the FDA to put warning labels on testosterone therapy treatments.  The consumer advocacy group wants the FDA to ask manufacturers of testosterone therapy treatments to send a "Dear Physician" letter to warn doctors about serious side effects, add a "black box warning," and update the medication guides.
If you or a loved one are taking or have taken a form of testosterone therapy treatment and suffered serious side effects, you may have grounds to file a testosterone therapy lawsuit.
You should immediately contact your doctor who will determine whether or not you should stop treatment.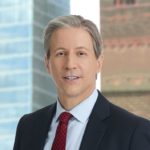 Exclusively focused on representing plaintiffs, especially in mass tort litigation, Eric Chaffin prides himself on providing unsurpassed professional legal services in pursuit of the specific goals of his clients and their families. Both his work and his cases have been featured in the national press, including on ABC's Good Morning America.