Johnson & Johnson (J&J), manufacturers of the antipsychotic drug Risperdal, was ordered in October 2010 to pay $257.7 million to the state of Louisiana for making misleading marketing claims about the drug. The company was said to have defrauded the Medicaid system by advertising Risperdal as being safer than other similar drugs, while minimizing its risk of side effects.
J&J appealed, but in August 2012, Bloomberg reported that they failed to get the verdict overturned. The Louisiana state appeals court rejected the company's claims that it was unable to properly defend itself against the allegations.
J&J didn't give up, however. Despite reaching a $2.2 billion settlement with the Justice Department in November 2013 over criminal and civil claims regarding the marketing of Risperdal, they have now gotten the $257.7 million Louisiana verdict reversed.
Supreme Court Rules in Favor of J&J
According to the Supreme Court of Louisiana, the Attorney General "failed to establish sufficient facts to prove a cause of action against the defendants" because "no evidence was presented that any defendant made or attempted to make a fraudulent claim for payment against any Louisiana medical assistance program" within the scope of the Louisiana Medical Assistance Programs Integrity Law (MAPIL).
The plaintiffs had originally claimed that J&J misrepresented Risperdal as being safer and/or more effective than other antipsychotics. Yet the court ruled that even if the defendants were trying to gain a competitive edge through misleading advertising and off-label statements, the plaintiffs had failed to show evidence supporting their claims.
One of Many States that Made Claims Against J&J
Louisiana isn't the only state that filed claims against J&J involving the marketing of Risperdal. Arkansas and Texas also determined the company owed fines for its marketing activities, and South Carolina ordered them to pay $327 million in damages for overstating the benefits of the drug while underplaying its risks.
In November 2013, Bloomberg reported J&J had agreed to pay $2.2 billion to resolve criminal and civil probes into the allegedly illegal marketing of the drug. The company had advertised it as being suitable for treating elderly patients with dementia, when the FDA had never approved it for that use. According to the New York Times, U.S. Attorney General Eric H. Holder Jr. stated J&J's company practices had put the health of vulnerable populations at risk.
J&J didn't receive FDA approval to market the drug as a treatment for mental disabilities in children until 2006, but they were also charged with advertising it for this use long before then, promoting it for attention deficit hyperactivity disorder and obsessive-compulsive disorder.
J&J Faces Additional Lawsuits
In addition to claims of misleading marketing, J&J is also facing hundreds of lawsuits regarding the serious side effects of Risperdal. Over 100 of those involve claims that the drug caused abnormal breast enlargement in boys and adolescents. The company has already settled a few of these cases. In September 2012, for example, plaintiff Aron Banks, who claimed the anti-psychotic drug had caused boys to suffer gynecomastia (enlarged breasts), reached a settlement with J&J on the first day of trial.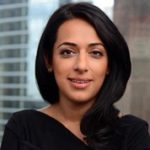 Exclusively focused on representing plaintiffs—especially in mass tort litigation—Roopal Luhana prides herself on providing unsurpassed professional legal services in pursuit of the specific goals of her clients and their families. While she handles complex cases nationwide on behalf of consumers, Ms. Luhana resides with her family in Brooklyn, New York.