In November 2013, the New York Times reported that Johnson & Johnson (J&J) would pay more than $2.2 billion in fines to settle claims that it overpromoted Risperdal, an antipsychotic drug, to vulnerable populations like the elderly, children, and adolescents. The company was accused of advertising the drug for so-called "off-label" uses that had not been approved by the FDA. Though doctors may prescribe medications off-label, companies are not allowed to promote their medications for those uses.
Promoting Risperdal to the Elderly
According to the LA Times, J&J and its subsidiary, Janssen Pharmaceuticals Inc., promoted Risperdal for the treatment of dementia in elderly patients from 1999 through 2005. Yet the drug, which was initially approved by the FDA to treat schizophrenia in adults, was never approved to treat dementia in the elderly.
In 2005, the FDA released a public health advisory stating that treatment of dementia in the elderly with antipsychotic medications was associated with increased risk of death. More specifically, patients taking Risperdal, Abilify, or Seroquel were 1.6–1.7 times more likely to die than those not taking these drugs. The cause was typically a heart-related event, such as a heart attack or heart failure.
Later, in 2008, the agency noted that a new, boxed warning had been placed on the product label. The verbiage explains that elderly patients with dementia are at an increased risk for mortality when taking the medication.
A later 2012 study published in BMJ reported that nursing home residents over the age of 65 who took certain antipsychotic medications for dementia—like Risperdal—were at an increased risk of death. The study was conducted by Harvard Health researchers, and involved over 75,000 older nursing home residents.
Despite these issues, and the lack of FDA approval, federal officials stated that J&J "actively pursued the market for geriatric patients," even dedicating a specific sales force for promoting Risperdal to doctors treating elderly patients.
Promoting Risperdal to Children
The Justice Department also accused J&J of improperly marketing Risperdal to children. Prior to 2006, the drug was not approved for the treatment of any condition in children, yet J&J allegedly encouraged sales professionals to visit child psychologists and health care facilities that focused mainly on young patients.
In 2006, the FDA approved Risperdal for the treatment of "irritability in autistic children and adolescents." Since then, however, a number of studies have linked this treatment with "gynecomastia," or an abnormal growth of breast tissue in boys and teens. Over 400 lawsuits have been filed against drug maker Janssen Pharmaceuticals and their parent company, Johnson & Johnson (J&J), and over 100 of those involve claims of gynecomastia. Some of these involve plaintiffs who were given Risperdal before 2005, when the drug was not approved for use in children.
One such lawsuit, filed by a man named Aron Banks who claimed to have suffered from emotional trauma after his breasts enlarged, was settled on the first day of trial. Banks claimed Risperdal caused him to suffer gynecomastia, and that he had to go through surgery to correct the issue.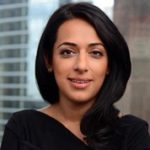 Exclusively focused on representing plaintiffs—especially in mass tort litigation—Roopal Luhana prides herself on providing unsurpassed professional legal services in pursuit of the specific goals of her clients and their families. While she handles complex cases nationwide on behalf of consumers, Ms. Luhana resides with her family in Brooklyn, New York.