Perrigo Israel Pharmaceuticals is going to bat against the United States Food and Drug Administration ("FDA") over its "failure" to announce the approval of a testosterone gel.
Perrigo's product, a generic testosterone gel 1% is bioequivalent to AbbVie's Androgel.  It was approved  January 31, 2013 by the FDA, and Perrigo claims it asked the FDA to publish its "therapeutic equivalence evaluation" (TE) ratings in the "Orange Book," which the FDA is required to update every 30 days with drugs that are approved.
Why is the "Orange Book" important?
The Orange Book is filled with FDA-approved drug products.  Staff members compiled it in October 1980. The Orange Book Search can also be found on the FDA's website, where it has been since October 31, 1997.
Perrigo filed its case on March 21st, 2014 in the United States District Court for the District of Columbia (Case 1:14-cv-00475).  In the document, Perrigo claims it was and is the FDA's "duty" to update the "Orange Book."  The company claims the FDA published other TE ratings for several other drugs that had been approved "after" Perrigo's testosterone gel product.
Perrigo is asking for a "mandatory injunction" to force the FDA to publish a TE rating for the company's product.
FDA Investigating Testosterone Therapy Treatment
On January 31st, 2014, the FDA announced plans to investigate the risk of heart attack among men prescribed a form of testosterone therapy treatment.
This announcement came on the tails of two studies, the most recent published in PLOS One.  This study found that men aged 65 and older were twice as likely to suffer from a heart attack after taking a form of testosterone therapy treatment.  Younger men had three times the risk if they had a family history of heart disease.
Lawsuits Filed Against Manufacturers of Testosterone Therapy Treatments
Since the announcement of the FDA's plans to investigate testosterone therapy treatment, several lawsuits have been filed against the manufacturers.
A lawsuit was filed on February 26th, 2014 in the United States District Court in the Central District of California against Auxilium Pharmaceuticals, Inc., the maker of Testim.
That lawsuit was filed weeks after other lawsuits were filed against AbbVie Inc., and Abbott Laboratories, Inc., the manufacturers of Androgel.
If you or a loved one experienced any serious side effects after taking a form of testosterone therapy treatment you could be entitled to compensation.  You should contact a testosterone therapy attorney today.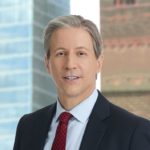 Exclusively focused on representing plaintiffs, especially in mass tort litigation, Eric Chaffin prides himself on providing unsurpassed professional legal services in pursuit of the specific goals of his clients and their families. Both his work and his cases have been featured in the national press, including on ABC's Good Morning America.