Following reports from several scientific journals about the potential risk of heart attacks in men taking testosterone therapy, five plaintiffs have filed new AndroGel lawsuits in federal court.
According to a recent Bloomberg article, the men brought claims against AndroGel's manufacturer, AbbVie, a subsidiary of Abbott Laboratories, stating the company failed to provide adequate warnings about the health risks, and overpromoted the therapy to men who were not actually experiencing low levels of testosterone.
Five Claims Filed in Chicago
These five claims were filed only four days after the FDA announced they were investigating the safety of testosterone therapy drugs. In response to the new scientific studies raising concerns about a potential link between the therapy and heart problems, the agency stated it is further evaluating the risks, and advised healthcare providers to consider both the risks and benefits before prescribing testosterone treatment.
The men bringing AndroGel lawsuits ranged in age from 50 to 63. They're all from different states—Virginia, Texas, Missouri, Rhode Island—but Illinois is where AbbVie is headquartered, so the lawsuits have been filed in the U.S. District Court for the Northern District of Illinois, Chicago.
Side effects allegedly suffered by the plaintiffs include heart attack, stroke, and mini-stroke. They all claim the defendants overstated the benefits of the gel, while downplaying health risks and concealing the drug's potential to cause serious harm. They further allege that the company used direct-to-consumer advertising to make men believe they needed the treatment even if they didn't have low levels of testosterone, simply because they lacked energy or sex drive.
Indeed, according to USA Today, the number of men taking the therapy tripled between 2001 and 2011, but only half of these were actually diagnosed with hypogonadism, which is the only condition testosterone is approved to treat. (The FDA has approved testosterone only for men who lack testosterone or whose levels are low because of a medical condition.) About a quarter had not even had their testosterone levels checked.
Research Links Testosterone Therapy to Heart Attacks
Research has linked testosterone therapy with a significant increase in heart attacks and other cardiovascular problems.  The most recent was published on January 29, 2014. Researchers found that men 65 years and older who took testosterone injections or used the gel had double the risk of a heart attack in the months after starting the treatment.
An earlier study found that an association between testosterone therapy and all causes of death, heart attacks, and strokes among veterans, and a 2010 study was actually halted early because researchers found men taking testosterone were more likely to suffer from cardiovascular events.
The Endocrine Society recently stated that larger, randomized trials are necessary to better determine the real risks of testosterone therapy. They advised physicians to "talk plainly" about the risks to their patients.
In July 2013, Consumer Reports also covered the topic of testosterone therapy, noting that drug makers' spending on advertisements increased from $14.3 million in 2011 to $107.3 million in 2012 (mostly for AndroGel and Axiron). They noted that medical experts believed the benefits were overblown, and the risks—including breast enlargement, reduced fertility, heart attacks, and potentially fast-growing prostate cancer—"underappreciated."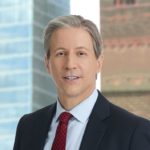 Exclusively focused on representing plaintiffs, especially in mass tort litigation, Eric Chaffin prides himself on providing unsurpassed professional legal services in pursuit of the specific goals of his clients and their families. Both his work and his cases have been featured in the national press, including on ABC's Good Morning America.