Actos manufacturer Takeda began defending the first of over 3,000 Actos lawsuits to go to trial on February 19, 2013. The case is proceeding in the Superior Court of California, Los Angeles, with plaintiff Jack Cooper claiming Takeda was negligent in providing adequate warnings concerning Actos' connection to bladder cancer.
Court documents and testimony released so far suggest that Takeda was aware of the potential for Actos to increase the risk of bladder cancer long before they added a warning to the product label in 2011. Takeda maintains they acted appropriately regarding the type 2 diabetes medication, and has stated that no evidence supports a causal link between Actos and bladder cancer.
Plaintiff claims Actos caused bladder cancer
The plaintiff in this case, a retired telephone-company employee, claims he took Actos for over two years before he was diagnosed with bladder cancer in November 2011. He adds that Takeda resisted adding health risk warnings for years in order to boost sales.
According to Bloomberg (Feb 15, 2013), Takeda considered adding a warning label after competing pharmaceutical company Novo Nordisk canceled clinical testing on another similar drug designed to help control blood sugar. Nordisk conducted animal studies on the drug, and found the subjects developed cancerous tumors in their bladders.
The FDA questioned Takeda about a potential link between Actos and bladder cancer. According to court documents, Takeda then conducted a secret survey of doctors, asking them if they would prescribe a diabetes medication with a bladder cancer warning. The survey results showed that such a warning would destroy the sales of Actos.
Actos sales drop in 2012
Other court filings have indicated that Takeda also conducted animal studies prior to the release of Actos, and discovered tumors in test subjects. Still, the drug was FDA-approved in 1999, and became one of Takeda's top-selling medications, accounting for 27 percent of their profits in the year that ended March 2011.
With new competition from generics, however, and increased pressure from mounting litigation, Takeda's profits have plunged. The company reported a 46.2 percent decline in sales of Actos over the six-month period ending September 30, 2012.
FDA warns about risk of Actos bladder cancer
As early as 2005, human studies began to indicate a connection between Actos and bladder cancer. That year, the PROActive three-year study, which was looking at cardiovascular outcomes, found a higher percentage of bladder cancer cases in participants taking Actos as opposed to other diabetes medications. These results weren't published in the final paper, however, nor did Takeda alert the FDA to the data.
In 2011, the American Diabetes Association published a study in which researchers found an association between Actos and bladder cancer. A cohort study in France using the French National Health Insurance Plan also demonstrated a significant increase in the risk of bladder cancer for males exposed to the medication for more than a year. The French Medicines Agency suspended the use of the drug after the study, and later implemented an Actos recall.
On June 15, 2011, the FDA issued a safety announcement stating that the use of Actos for more than a year may be associated with an increased risk of bladder cancer. They based their announcement on the 5-year results of an ongoing 10-year epidemiological study of the connection between Actos and bladder cancer. The final results of this study are expected in 2014.
Meanwhile, Actos lawyers are carefully watching this first trial for clues as to how juries may react to the evidence. The first bellwether trial in the consolidated federal litigation is scheduled to begin in November 2014.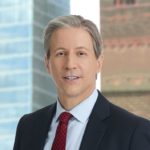 Exclusively focused on representing plaintiffs, especially in mass tort litigation, Eric Chaffin prides himself on providing unsurpassed professional legal services in pursuit of the specific goals of his clients and their families. Both his work and his cases have been featured in the national press, including on ABC's Good Morning America.