On January 29, 2014, PLOS One published a new study on testosterone replacement and heart disease. According to researchers from the University of Texas, men 65 years and older who took testosterone injections or used testosterone gel had double the risk of going through a heart attack in the months after starting the treatment. In addition, men of all ages who used testosterone therapy had a 30 percent increased risk of suffering a heart attack, stroke, or death, compared to those who didn't use the therapy.
This wasn't the first study to indicate a possible connection between testosterone replacement and heart problems. In response to the growing concerns, the Endocrine Society recently released a statement on the matter, calling for more research and urging doctors to be cautious.
Endocrine Society Expresses Concern
For the PLOS One study, researchers looked at data for over 55,000 men in a large health-care database who had received testosterone therapy. Other studies have been smaller, but have reported similar results. One by the Veterans Health Care System looked at the potential association between testosterone therapy and all-cause mortality, heart attacks, and strokes, among male veterans. They also found that the therapy increased risk of adverse outcomes.
In 2010, a study by the National Institute on Aging (NIA) was stopped early because men receiving testosterone were more likely to suffer cardiovascular-related events. There are other examples, but what we're missing, according to the Endocrine Society, is large scale, prospective, randomized controlled trials, particularly with older participants.
"Until evidence from large randomized trials becomes available," it states, "the Endocrine Society believes that patients should be made aware of the potential risk of cardiovascular events in middle-aged and older men who are taking or considering testosterone therapy for age-related decline in testosterone levels and symptoms." It goes on to advise physicians to talk plainly about the risks of the therapy before prescribing it, especially in men with pre-existing heart disease.
FDA Investigating
On January 31, 2014, the FDA announced that it is investigating the risk of stroke, heart attack, and death in men taking approved testosterone products, deciding to reassess their safety based on the results of these new studies. Meanwhile, the agency has alerted the healthcare community to the concerns, and will communicate the final conclusions "when the evaluation is complete." They stopped short of confirming that testosterone therapy increases risk of these health issues, but advised doctors to consider "whether the benefits of FDA-approved testosterone treatment is likely to exceed the potential risks of treatment."
According to a recent report in USA Today, doctors wrote more than 5.3 million prescriptions for testosterone therapy in 2011. This was a five-fold increase over the prescriptions written in 2000, with the number of men taking the therapy tripling between 2001 and 2011. Only half of these, however, were actually diagnosed with hypogonadism, which is supposed to be the only condition testosterone is approved to treat.
Whether the therapy is actually causing these heart problems or whether the men in the studies had other medical problems that increased their risk is still unclear. Cardiologist Steven Nissen, however, chair of cardiovascular medicine at the Cleveland Clinic, told USA Today that hormones can have surprising effects in the body, and that prescribing it to so many men who don't really need it is extremely concerning.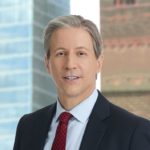 Exclusively focused on representing plaintiffs, especially in mass tort litigation, Eric Chaffin prides himself on providing unsurpassed professional legal services in pursuit of the specific goals of his clients and their families. Both his work and his cases have been featured in the national press, including on ABC's Good Morning America.