In December 2014, the U.S. Judicial Panel on Multidistrict Litigation (JPML) consolidated all federal Xarelto lawsuits into one court in the Eastern District of Louisiana. Since then, all product liability complaints concerning Xarelto (rivaroxaban) filed in federal court have been transferred to Louisiana for pre-trial proceedings. Managing all these cases in one court is expected to help increase efficiency, preserve judicial resources, and reduce duplicative discovery and conflicting rulings.
Both parties have been working to move litigation forward. So far, there are over 500 cases pending, with plaintiffs claiming that Xarelto manufacturers Janssen Pharmaceuticals and Bayer AG failed to provide adequate warnings about the serious risks of gastrointestinal bleeding, blood clots, and brain hemorrhaging. After a recent status conference on June 22, 2015, District Court Judge Fallon indicated that the first bellwether trial would be held on August 1, 2016.
Xarelto MDL Prepares for Bellwether Trials
When courts manage the pre-trial proceedings in large litigation such as this one with Xarelto, the goal is to combine resources to gather the facts and present them to a handful of juries in bellwether trials. Both parties then witness these trials to help determine how juries may react to the evidence. In many cases, bellwether trials can set the stage for future negotiations and potential settlements between the parties, encouraging a more rapid resolution to the litigation.
In the minutes from the June 22nd status conference, the court indicated the first trial would be held on August 1, 2016. They also scheduled three more trials:
• August 22, 2016
• September 12, 2016
• October 17, 2016
They also indicated that the first two trials will take place in the Eastern District of Louisiana, while the third will take place in the Southern District of Texas, and the fourth in the Southern District of Mississippi.
To determine which cases will go to trial, both sides will begin by contributing suggestions to create a pool of 50 plaintiffs. That pool will then be narrowed down in the coming months, and the bellwether trials chosen randomly from the final groups.
Xarelto Science Day
As part of the pre-trial proceedings, both parties participated in a "science day" on June 11, 2015. The purpose was to cover topics like how Xarelto works, it's side effects, the scientific literature associated with it, general information concerning the conditions it's used to treat (atrial fibrillation and anti-coagulation), and which patients are likely to take it.
Each side received just under two hours to present their information. Doctors and scientists were present to help explain the more difficult medical and scientific concepts.
Xarelto Associated with Serious Bleeding Events
The FDA approved Xarelto in 2011 to reduce the risk of blood clots in patients going through hip and knee replacement surgery. They later approved it to reduce the risk of stroke in patients with non-valvular atrial fibrillation.
Within just a year of the drug's approval, however, it was linked with a number of adverse events, including gastrointestinal bleeding, blood clots, pulmonary embolism, stroke, and more. The Institute of Safe Medicine Practices (ISMP) reported in their QuarterWatch publication that by the first quarter of 2013, Xarelto had been linked to 680 reports of problems—outnumbering those associated with Pradaxa, another newer anticoagulant.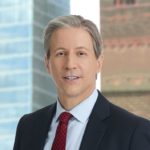 Exclusively focused on representing plaintiffs, especially in mass tort litigation, Eric Chaffin prides himself on providing unsurpassed professional legal services in pursuit of the specific goals of his clients and their families. Both his work and his cases have been featured in the national press, including on ABC's Good Morning America.