On January 27th, 2014 the Association of Ringside Physicians' (ARP) released a statement on "therapeutic use exemptions" for testosterone therapy treatment among professional athletes involved in boxing and mixed martial arts.  The statement emphasized that testosterone misuse, or steroid use comes with serious health and safety risks.  The ARP announced it supports the "general elimination of therapeutic use exemptions (TUE)" for testosterone therapy treatment.
UFC President Responds to ARP Statement
Ultimate Fighting Championship (UFC) president Dana White supports the ARP's call for the elimination of testosterone replacement therapy in combat sports.  In an article on ESPN.com, White said in part that "drugs destroy great athletes."
Apparently several UFC fighters have been given permission by athletic commissions to use a form of testosterone therapy treatment before their sessions.  But, they were prescribed testosterone therapy treatment for medical reasons including hypogonadism, where the male body is unable to naturally produce testosterone.
The ARP says that any anabolic steroid use in a combat sport athlete is "rarely justified."
The FDA has not approved the use of testosterone for people interested in increasing their strength, athletic performance, slowing the aging process, or improving their physical appearance.
Testosterone Therapy Treatment in the United States
Between 2001 and 2011, androgen use in the United States among men aged 40 and older jumped from 0.81% to 2.91%.  Topical gel was shown to be the most popular form of androgen replacement therapy.
The Hormone Foundation released guidelines from The Endocrine Society for patients with androgen deficiency (AD) and recommendations for treatments.  Some signs and symptoms they pinpoint for men with low testosterone caused by AD syndromes include: hot flashes, breast enlargement or tenderness, reduced energy, lower sex drive, erectile dysfunction, inability to concentrate, and lower sperm count.
Only a doctor can test your testosterone levels and determine whether or not you could benefit from testosterone therapy treatment.  The diagnosis is made based on a patients testosterone levels, a physical examination and a review of medical history.
Testosterone Therapy Lawsuits
Several lawsuits have been filed in February 2014 in Illinois federal court against AbbVie Inc., and Abbott Laboratories Inc., the makers of Androgel testosterone therapy treatment.  One of the plaintiffs alleges that the manufacturers concealed facts about the serious side effects of Androgel.
These lawsuits came days after the FDA announced its plans to investigate the risk of heart attack, stroke, and death in patients using testosterone therapy treatment.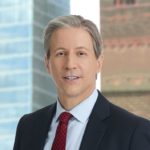 Exclusively focused on representing plaintiffs, especially in mass tort litigation, Eric Chaffin prides himself on providing unsurpassed professional legal services in pursuit of the specific goals of his clients and their families. Both his work and his cases have been featured in the national press, including on ABC's Good Morning America.