The Occupational Safety and Health Administration (OSHA) states that diesel exhaust is a mixture of gases and particulates produced during the combustion of diesel fuel, and that workers exposed to diesel exhaust "face the risk of health effects ranging from irritation of the eyes and nose, headaches, and nausea, to respiratory disease and lung cancer."
Now, a new study links these same diesel fumes to yet another dangerous disease: amyotrophic lateral sclerosis (ALS), or "Lou Gehrig's Disease," which is a type of motor neuron disease that leads to muscle weakness.
Study Finds Link Between Diesel Exhaust and ALS
For the study, researchers reviewed three decades worth of records from the Danish National patient registry. They then identified over 1,600 people who were diagnosed with ALS between 1982 and 2013, and calculated their estimated exposure to diesel exhaust, based on their employment history. They then compared the patients with ALS against people of the same age and gender who didn't have ALS.
Results showed that any exposure to diesel exhaust increased a worker's risk of developing ALS by 20 percent. The higher the exposure, the higher the risk, which could rise as high as 40 percent in those with long-term exposure.
Study author Aisha Dickerson noted, "The strongest association we saw was for occupations that were held at least for 10 years prior to their ALS diagnosis." These occupations included truck drivers, police officers, shipyard hands, construction workers, farm laborers, tool operators, and others working in industrial industries.
What is Amyotrophic Lateral Sclerosis (ALS)?
ALS affects as many as 30,000 people in the U.S., according to Hopkins Medicine, with 5,000 new cases diagnosed each year. It's most common in adults over the age of 60, though it can develop at any age.
The disease is progressive and incurable, and over time, gradually damages the motor nerve cells in the brain and spinal cord. When these cells can no longer operate as they should, the person can no longer control his or her muscles, and they begin to waste away.
Eventually, the individual may no longer be able to walk, dress, speak, swallow, or breathe. The rate of progression varies, with the average survival time being only three years, though some patients will live 20 years or more with the disease.
Researchers don't know what causes ALS, but believe it is linked to genetics in some cases.
Why Would Diesel Fumes Increase the Risk of ALS?
Researchers don't know yet, but they do know that diesel exhaust contains a number of toxic compounds that may be able to damage nerve cells over time. Some researchers believe that the fumes could also bring about the disease in people who are already genetically susceptible to it.
This study doesn't prove that diesel exhaust causes ALS, but the disease has been linked to pollution in the past.
In October 2017, researchers reported that long-term exposure to air pollution increased the risk of ALS, and concluded that 90-95 percent of ALS cases were caused by the interaction of genetic and environmental factors.
Dickerson noted that she hoped this study and others like it would highlight the dangers of diesel exhaust exposure and lead to changes in government policy. "We used to have leaded gasoline, but when we saw what it was doing to children and even adults, people implemented policies to take the lead out of gasoline," she said.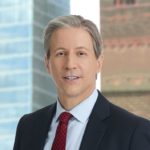 Exclusively focused on representing plaintiffs, especially in mass tort litigation, Eric Chaffin prides himself on providing unsurpassed professional legal services in pursuit of the specific goals of his clients and their families. Both his work and his cases have been featured in the national press, including on ABC's Good Morning America.