According to the most recent report from the U.S. Centers for Disease Control and Prevention (CDC), at least four people have died of eye-drop-related infections since the outbreak that began last year.
Most of the infections have been caused by a rare strain of P. aeruginosa, an extensively drug-resistant bacteria that is difficult to treat. The same bacteria were found in opened bottles of EzriCare Artificial Tears.
CDC Continues to Identify Victims of Eye-Drop-Related Infections
As of May 15, 2023, the CDC has identified 81 patients in 18 states with this rare strain of infections, which represents an increase of 13 patients since the last update. Fourteen patients suffered from vision loss, four went through enucleation (surgical removal of the eyeball), and four died.
Most patients reported using artificial tears. These included over 10 different brands, with some patients using multiple brands. EzriCare Artificial Tears was the brand most commonly reported. Lab testing by the CDC confirmed that bacteria from opened products matched the outbreak strain. Testing of unopened bottles of EzriCare by the U.S. Food and Drug Administration (FDA) identified bacterial contamination as well.
The manufacturer of EzriCare and Delsam Pharma artificial tears and eye ointments—Global Pharma Healthcare—voluntarily recalled these products back in February 2023 in association with this outbreak. Customers who may still possess any of these products are urged to stop using them immediately and to call their physicians if they notice any problems.
Possible symptoms of an eye infection may include:
Yellow, green, or clear discharge from the eye
Redness in the eye or on the eyelid
Eye pain or discomfort
Blurry vision
Increased sensitivity to light
A feeling of something in the eye
FDA Inspects Manufacturer Facility and Reports Numerous Issues
As more people become aware of the potential issues with these eye products, more victims are coming forward to file EzriCare eye drops lawsuits. Plaintiffs claim that the manufacturer failed to perform proper microbial testing and to ensure that the products were safe for public use. Instead, they allowed potentially dangerous products to be sold that could create serious health hazards.
After the product recall, the FDA visited Global Pharma Healthcare's manufacturing headquarters in India. During a 10-day visit, the team found several problems, including dirty equipment and clothing, missing safeguards and procedures, issues with filters and container closures, a lack of established written procedures for equipment maintenance and cleaning, and more.
"You used a manufacturing process that lacked assurance of product sterility," the report reads. This "deficient" process was used to manufacture batches of eye drops made between December 2020 and April 2022 that were shipped to the U.S.
Global Pharma had previously been placed on an import alert by the FDA for providing an "inadequate" response to a records request and for not complying with good manufacturing practice regulations.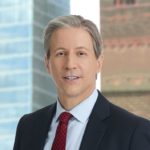 Exclusively focused on representing plaintiffs, especially in mass tort litigation, Eric Chaffin prides himself on providing unsurpassed professional legal services in pursuit of the specific goals of his clients and their families. Both his work and his cases have been featured in the national press, including on ABC's Good Morning America.