On March 14, 2023, the U.S. Centers for Disease Control and Prevention (CDC) released an update on the multistate outbreak of serious infections—including eye infections—related to the drug-resistant strain of Pseudomonas aeruginosa.
Together with the Food and Drug Administration (FDA), the CDC has been investigating the outbreak since January 2023. Back then, the administration warned that many of the infections were eye infections with evidence linking them to the use of EzriCare Artificial Tears. Several product recalls followed, including those for EzriCare and Delsam Pharma's Artificial Tears.
CDC Has Identified More Infections Related to Outbreak
Back in January, the CDC was aware of about 55 cases of these infections. As of the March 14, 2023 update, investigators had identified 68 patients in 16 states with the rare strain of extensively drug-resistant P. aeruginosa. Thirty-seven of them were linked to four healthcare facility clusters. Three people have died and there have been 8 reports of vision loss and 4 reports of enucleation (surgical removal of the eyeball).
Most of the patients reported using artificial tears before developing the infections. Patients reported over 10 different brands of artificial tears and some used multiple brands. EzriCare—a preservative-free product—was the brand most commonly reported. The CDC conducted tests on opened EzriCare bottles from multiple lots and detected the presence of the same drug-resistant bacteria.
Testing of unopened bottles of EzriCare is ongoing, to determine whether contamination may have occurred during manufacturing. The CDC and the FDA have encouraged patients and healthcare providers to immediately stop using EzriCare and Delsam Pharma artificial tears "pending additional information and guidance…"
Signs of a Potential Eye Infection
Patients who were advised to use these products by their healthcare provider should follow up with those providers for recommendations about alternative treatment options. Those who used these products and have signs or symptoms of an eye infection should seek medical care immediately.
Symptoms of an eye infection include the following:
Yellow, green, or clear discharge from the eye
Eye pain or discomfort
Redness of the eye or eyelid
The feeling of something in the eye
Increased sensitivity to light
Blurry vision
Products Recalled Due to Concerns of Contamination
EzriCare is manufactured by Global Pharma Healthcare PVT LTD in India and imported into the U.S. by Aru Pharma Inc. EzriCare LLC labels and distributes it. On February 2, 2023, the FDA announced that Global Pharma was recalling all lots within expiry of the Artificial Tears Lubricant Eye Drops distributed by EzriCare and Delsam Pharma due to possible bacterial contamination.
On February 24, 2023, at the FDA's recommendation, Global Pharma also recalled Delsam Pharma's Artificial Eye Ointment. This recall was because of concerns of microbial contamination, and also because some product packaging was found to be leaking or otherwise compromised.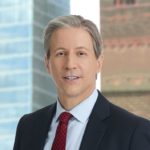 Exclusively focused on representing plaintiffs, especially in mass tort litigation, Eric Chaffin prides himself on providing unsurpassed professional legal services in pursuit of the specific goals of his clients and their families. Both his work and his cases have been featured in the national press, including on ABC's Good Morning America.