An Arizona woman recently filed a new Tepezza lawsuit in the U.S. District Court for the Northern District of Illinois. She claims that after taking Tepezza, she suffered from serious injuries. She seeks compensatory and punitive damages.
Plaintiff Claims Tepezza Caused Her to Suffer from Hearing Loss/Tinnitus
According to her complaint, the plaintiff was diagnosed with thyroid eye disease (TED) and received Tepezza infusions from her doctor from June 2020 through November 2020. Neither she nor her doctor were given any warnings and did not know that the drug may cause a serious risk of permanent hearing loss and/or tinnitus.
The plaintiff claims that because of receiving Tepezza infusions, she now suffers from permanent hearing loss and/or tinnitus.
Tepezza Approved Based on Small Clinical Trials
Thyroid eye disease is an autoimmune disease that causes the eye muscles, eyelids, tear glands, and fatty tissues behind the eyes to become inflamed. This results in red, swollen, and painful eyes, as well as bulging eyes and double vision.
The U.S. Food and Drug Administration (FDA) approved Tepezza in January 2020 as the only treatment for TED. The drug works by blocking or inhibiting the activity of the protein called insulin-like growth factor-1, which is believed to play a role in the development of TED.
The plaintiff notes that manufacturer Horizon Therapeutics submitted Tepezza for FDA approval using less than one hundred patients enrolled in clinical trials. The only warning on the label related to hearing loss reports that hearing impairment occurred in 10 percent of Tepezza users in those trials.
Horizon represented to the FDA that the hearing loss was temporary and generally of limited duration. Case studies, though, have contradicted that assertion.
Tepezza May Increase the Risk of Permanent Hearing Loss in Some Patients
Though the FDA approved Tepezza, it did require a post-marketing study to evaluate its safety in a larger patient population. On February 15, 2022, Horizon issued a press release announcing the results of that study.
Among thousands of patients included in the 19-month analysis, approximately 10 percent of all cases reported to the safety database included a hearing-related event. The most frequently reported was hypoacusis (reduction in hearing) followed by tinnitus (ringing in the ears).
Horizon noted that these results were similar to those seen in the first clinical trials. "The majority of hearing-related adverse events…have been mild to moderate and reversible," said Kimberly Cockerham, M.D., primary author of the report.
Hearing loss related to Tepezza will indeed resolve itself in many patients after they stop taking it. But some patients experience more long-term effects.
In a 2022 case report, for example, a 61-year-old woman with TED received treatment with Tepezza. She developed bilateral hearing loss, sound distortion, and tinnitus. Four months later, her results were unchanged, and doctors concluded that her hearing loss was permanent.
An earlier case study reported on a 74-year-old woman with TED and some preexisting hearing loss who was treated with Tepezza. Tests after her Tepezza treatment regimen showed a progressive worsening of that hearing loss. The authors concluded that Tepezza treatment may play a role in worsening hearing loss that already exists in patients.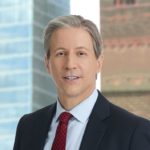 Exclusively focused on representing plaintiffs, especially in mass tort litigation, Eric Chaffin prides himself on providing unsurpassed professional legal services in pursuit of the specific goals of his clients and their families. Both his work and his cases have been featured in the national press, including on ABC's Good Morning America.