An Illinois couple has filed a new paraquat lawsuit in the Southern District of Illinois. The plaintiffs claim that paraquat is dangerous to human health and unfit to be marketed and sold in commerce, particularly without the proper warnings as to the dangers of its use.
This case joins the consolidated litigation currently proceeding in the Southern District of Illinois.
Plaintiff Claims Paraquat Makers Didn't Adequately Test Their Products
According to the complaint, one of the plaintiffs was regularly exposed to paraquat from about 1990 through the late 1990s. He worked as a commercial sprayer for Wabash Valley Service Company and Pool Farms—both located in Hamilton and White county, Illinois.
As part of his employment with Wabash Valley Service Corporation, from 1990 to 1991, he regularly measured, mixed, and transported paraquat to farming operations that contracted with the company. Then from 1991 to 1997, he worked for Pool Farms where he also measured, mixed, transported, and sprayed paraquat on the fields on the farm in his care.
He states in his complaint that during the entire time that he was exposed to paraquat, he didn't know that handling it according to the instructions could harm him or others. He claims that the defendants failed to adequately test paraquat-based products to protect individuals like him from the hazards of exposure.
In 2016, he began experiencing symptoms of Parkinson's disease. He was officially diagnosed with the disease in December 2018. As a result of his injuries, he has incurred significant economic and non-economic damages.
He brings counts of negligence, design defect, failure to warn, public nuisance, violation of the Illinois consumer fraud and deceptive business practices act, breach of warranties, and more. He seeks compensatory and punitive damages.
Number of Paraquat Lawsuits Increasing
The plaintiffs' case joins dozens of others already filed in the Illinois consolidation as well as other courts throughout the United States. All of them make similar allegations concerning paraquat manufacturers and their alleged negligence.
Paraquat is designed to kill broadleaf weeds and grasses before the planting or emergence of more than 100 fields, fruit, vegetable, and plantation crops, to control weeds in orchards, and to desiccate (dry) plants before harvest. It is commonly sprayed multiple times per year on the same land and is sold in the form of a liquid concentrate designed to be diluted with water before use. Applicators use a knapsack sprayer, hand-held sprayer, crop-duster, truck with a pressurized tank, or tractor-drawn pressurized tank to spray the paraquat on the crops.
Paraquat is highly toxic to the plant, animal, and human cells. Manufacturers have been aware of its toxicity for decades, yet according to plaintiffs, have not done enough to ensure the safety of applicators. Surfactants included in paraquat products encourage its adherence to plant leaves, and likely increase increasing its ability to stay in contact with or penetrate the skin, mucous membranes, and other tissues.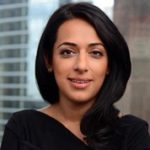 Exclusively focused on representing plaintiffs—especially in mass tort litigation—Roopal Luhana prides herself on providing unsurpassed professional legal services in pursuit of the specific goals of her clients and their families. While she handles complex cases nationwide on behalf of consumers, Ms. Luhana resides with her family in Brooklyn, New York.