The U.S. Food and Drug Administration (FDA) recently announced the recall of over 60,000 Abbott Assurity and Endurity Pacemakers. The FDA has identified this as a Class I recall, which is the most serious type and indicates that the use of the products could cause serious injuries or death.
Abbott Receives Over 100 Complaints About Its Pacemakers
Before the FDA announcement, Abbott sent a to its customers informing them of issues that could affect the pacemakers. These are implantable devices that can detect when the heart is beating too slowly (called bradycardia). When a slow heartbeat is detected, the pacemakers send electric signals to the heart to help it recover at a more normal pace.
In its safety notification, the company stated that during its post-marketing surveillance processes, it observed a low rate (0.049 percent) of malfunctions among those pacemakers manufactured on specific equipment between 2015 and 2018.
An intermittent incomplete mixing of epoxy during manufacture could allow moisture ingress into the pulse generator header. If moisture gets into the devices, it can cause an electrical short, which could result in the following problems:
The pacemaker may not keep pace as it should, and patients may experience a slow or irregular heartbeat, fainting, shortness of breath, tiredness, dizziness, or discomfort.
Telemetry failures or errors in information may occur, which could confuse treatment.
The battery may drain faster than usual, which could lead to additional pacemaker replacements sooner than expected.
There may be less time between the first battery depletion and the device's end of service.
The FDA stated that there have been 135 complaints, 135 injuries, and no deaths reported for this issue. The manufacturing process that caused the problem is no longer in use.
What Should Patients and Doctors Do?
As to what patients and doctors should do about this issue, Abbott suggested that because there is a very low rate of issues, most patients will not need to have their pacemakers replaced. Instead, the company suggested routine follow-ups as per standard care and advised doctors to review the devices carefully during those follow-ups and inspect the battery function.
Doctors were also told to carefully evaluate potential risks for patients who are depending on their pacemakers and to remind patients of the importance of remote monitoring. Any devices that experience any of the issues above should be promptly replaced, and any adverse reactions reported to the FDA's MedWatch Adverse Event Reporting program.
Abbot acquired these pacemakers from St. Jude Medical when they took over that company in 2017. Customers with questions can contact Abbott technical support at 1-800-722-3774.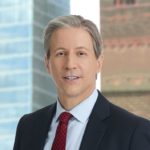 Exclusively focused on representing plaintiffs, especially in mass tort litigation, Eric Chaffin prides himself on providing unsurpassed professional legal services in pursuit of the specific goals of his clients and their families. Both his work and his cases have been featured in the national press, including on ABC's Good Morning America.