Amidst growing concern about toxic chemicals in firefighting foams, researchers have been studying blood samples in firefighters to identify the potential health risks associated with the profession and its use of potentially toxic products.
So far, results show that firefighters have higher levels of these toxic chemicals in their blood than the general population, putting them at a higher risk of health effects like thyroid disease, high blood cholesterol, and some types of cancer.
Study Shows Women Firefighters with Higher Levels of PFAS
Jessica Trowbridge, the lead author of a new study published in February 2020, was concerned about what female firefighters in San Francisco were perceiving as an increased risk of breast cancer. Together with her colleagues, she compared blood samples gathered from female firefighters to those gathered from female office workers in San Francisco. She then tested those samples looking for PFAS chemicals.
Per- and polyfluoroalkyl substances (PFAS) are a group of man-made chemicals that have been manufactured and used in a variety of industries in the U.S. since the 1940s. Research so far has focused mostly on PFOA and PFOS, which are found in firefighting foams used at military bases and airports to put out gasoline, oil, and jet fuel fires.
These chemicals have been linked with health problems including inflammatory bowel disease (IBD), pregnancy-induced hypertension, high cholesterol, thyroid disease, testicular cancer, and kidney cancer. They were found to contaminate drinking water and groundwater not only at the military bases and airports where they have been used but in the nearby communities as well.
Because of the dangers, the chemicals are being phased out of most products but is unclear at this point whether their replacements are any safer. Meanwhile, the results of the study showed that women firefighters had higher levels of several types of PFAS in their blood than office workers, suggesting they may be at increased risk of the corresponding health problems.
Even Young Firefighters Have PFAS in Their Blood
A previous scientific review published in October 2019 showed similar results. Researchers found "unequivocal evidence" showing that firefighters using foams with PFAS had "unacceptably high" levels of two toxic PFAS in their blood.
"Occupational exposure of firefighters to PFAS and especially to PFOS and PFHxS is of particular significance and concern," the authors wrote. "Elevated levels are found not just in long-serving personnel who may have been exposed to legacy PFOS-containing AFFFs [aqueous film-forming foams], but also in much younger firefighters and recruits who have never used or been trained with these foams."
The researchers believed that firefighters were exposed to these toxic chemicals not only via the foams but from contaminated equipment and other items at a firefighting station, as well as contaminated training areas.
Chemicals currently being used to create so-called "safer" foams and other products include perfluorobutane sulfonate (PFBS) and PFHxS, the latter of which the scientists involved in this review labeled as even more hazardous in humans than PFOS.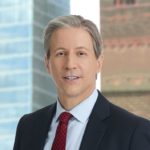 Exclusively focused on representing plaintiffs, especially in mass tort litigation, Eric Chaffin prides himself on providing unsurpassed professional legal services in pursuit of the specific goals of his clients and their families. Both his work and his cases have been featured in the national press, including on ABC's Good Morning America.