According to a new study published in December 2022, the incidence of Parkinson's disease (PD), or the number of new cases diagnosed per year, is 50 percent higher than previously indicated.
Why the increase? The study authors suggest some possible explanations, including the aging population, growing awareness of the disease, and environmental factors, including exposure to environmental toxins.
The American Parkinson Disease Association (APDA) added that paraquat may be playing a part, noting that there are efforts underway to ban the herbicide in the U.S.
On June 7, 2021, the U.S. Judicial Panel for Multidistrict Litigation (JPML) consolidated all paraquat PD lawsuits into the Southern District of Illinois. That litigation has been growing ever since, with the first bellwether trial currently scheduled for October 2023.
Study Shows Incidence of PD Higher Than Previously Believed
For the study, researchers reviewed data from five epidemiological cohorts in North America in 2012. The cohorts contained data on 6.7 million adults ages 45 and older and 9.3 million adults ages 65 and older.
Estimates of the age-adjusted incidence of PD ranged from 108 to 212 per 100,000 among adults ages 65 and older and from 47-77 per 100,000 among those ages 45 and older. PD incidence increased with age and was higher among males.
Though past estimates have put the number of new cases diagnosed each year at about 60,000, researchers found in this study about 90,000 new cases diagnosed each year—a number that was about 50 percent higher than previously believed.
The study also looked at the geographical variation of diagnoses and found a higher incidence of PD in certain areas of the Midwest and South, as well as in southern California, southeastern Texas, central Pennsylvania, and Florida.
A previous study determined the prevalence of PD to be about one million in the U.S. and estimated that the prevalence will increase to 1.3 million by 2030.
Plaintiffs in Paraquat Litigation Blame Manufacturer for Failing to Warn of Dangers
As of December 2022, there were over 2,000 pending cases in the paraquat MDL in the Southern District of Illinois. The plaintiffs claim that after being exposed to the herbicide—most commonly when working with it as paraquat applicators in orchards and on farms—they were diagnosed with PD. They blame the manufacturers of the product for failing to provide adequate warnings about the dangers.
Paraquat is a widely used herbicide used to kill weeds, grass, and other unwanted vegetation, as well as to desiccate (dry) crops before harvest. It is applied by spraying, and despite being banned in many other countries because of its link to health issues, it remains available for use in the U.S.
The Environmental Protection Agency (EPA) classifies paraquat as a "restricted use" herbicide, meaning that the product can be bought and used only by commercially licensed applicators.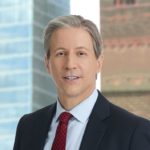 Exclusively focused on representing plaintiffs, especially in mass tort litigation, Eric Chaffin prides himself on providing unsurpassed professional legal services in pursuit of the specific goals of his clients and their families. Both his work and his cases have been featured in the national press, including on ABC's Good Morning America.